BlackWolf Lethbridge Show Home by Stranville Living
Welcome to the world of BlackWolf, an award-winning North-side community in the city of Lethbridge that embodies the perfect harmony between classic design and contemporary living. Within this remarkable neighborhood, you'll discover the Stranville Living Master Builder's BlackWolf Show Home. This exquisite residence showcases a thoughtful blend of traditional elements and modern aesthetics, creating a timeless and sophisticated living space. Join us as we explore the thoughtful upgrades and distinctive features of this stunning home, designed to inspire and captivate. 
Allow us to virtually guide you through our BlackWolf show home, built based on our Aberdeen home model, where unrivaled comfort and refined elegance intertwine seamlessly. As we venture further, we'll also delve into the amenities and draws of this vibrant neighborhood in north Lethbridge that proudly hosts our stunning show home as well as numerous homes for sale in BlackWolf – both under construction and move-in ready. 
When conceptualizing the BlackWolf Show Home, Stranville Living Master Builder sought to strike a delicate balance between classic appeal and contemporary allure. Steering clear of the overly trendy farmhouse style, the house embraces a more timeless approach to design, ensuring that it remains relevant and captivating for years to come. This fusion of styles results in a home that exudes a sense of elegance while offering the comfort and functionality desired by today's homeowners. 
As you approach 269 Lynx Road North in BlackWolf Lethbridge, the crisp lines and contrasting textures of the board and batten siding create an instant visual impact, while the white color choice adds a touch of sophistication and a sense of timelessness to the home's facade. The exterior's inviting charm is further enhanced by the meticulously manicured landscaping and the well-positioned windows that offer glimpses of the beautifully designed interior. Whether you are a fan of modern aesthetics or prefer a more classic appeal, the exterior design of this BlackWolf home effortlessly captures attention and sets the stage for the remarkable living experience that awaits within its walls.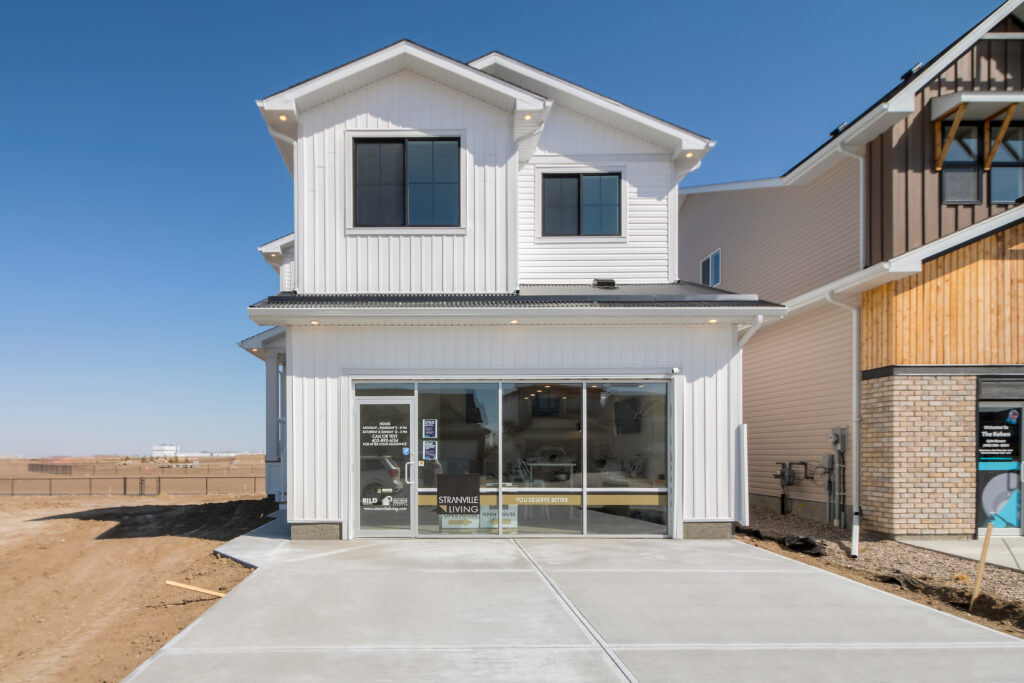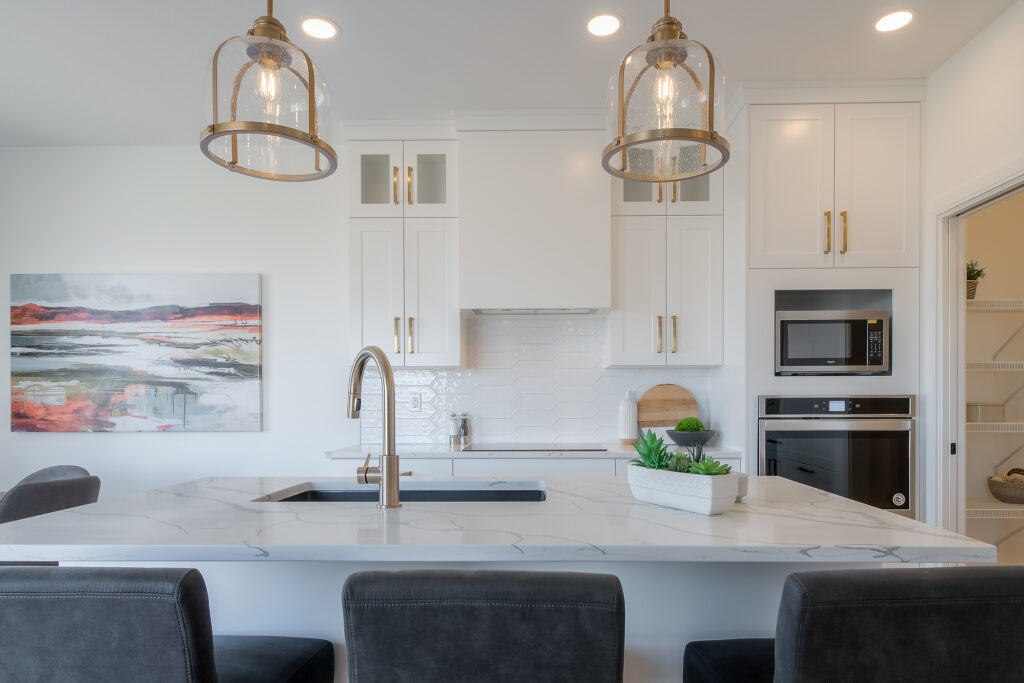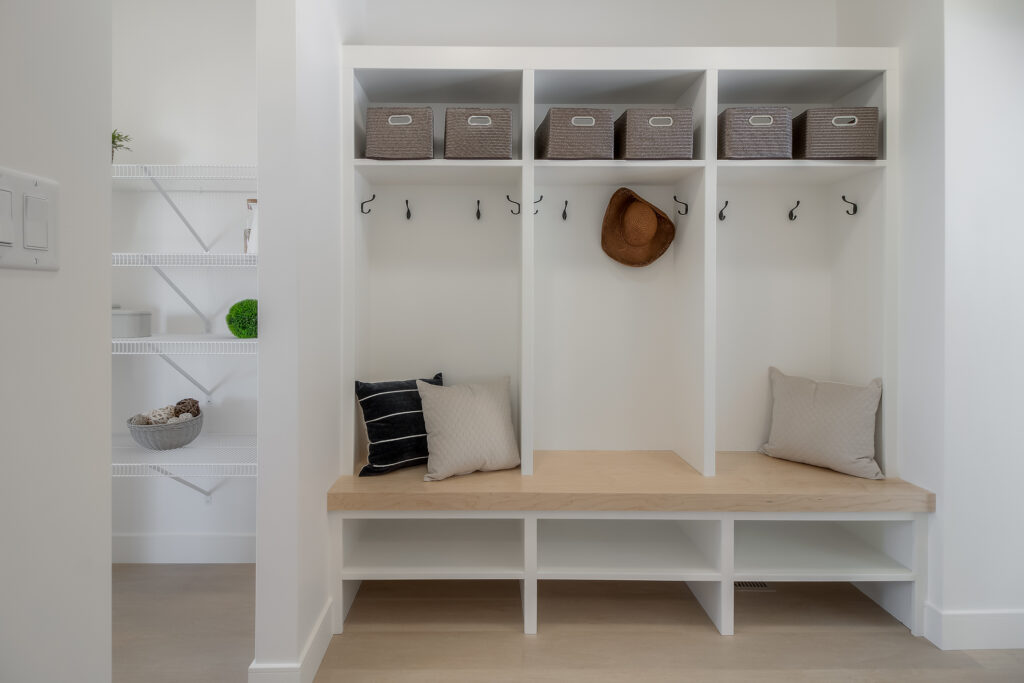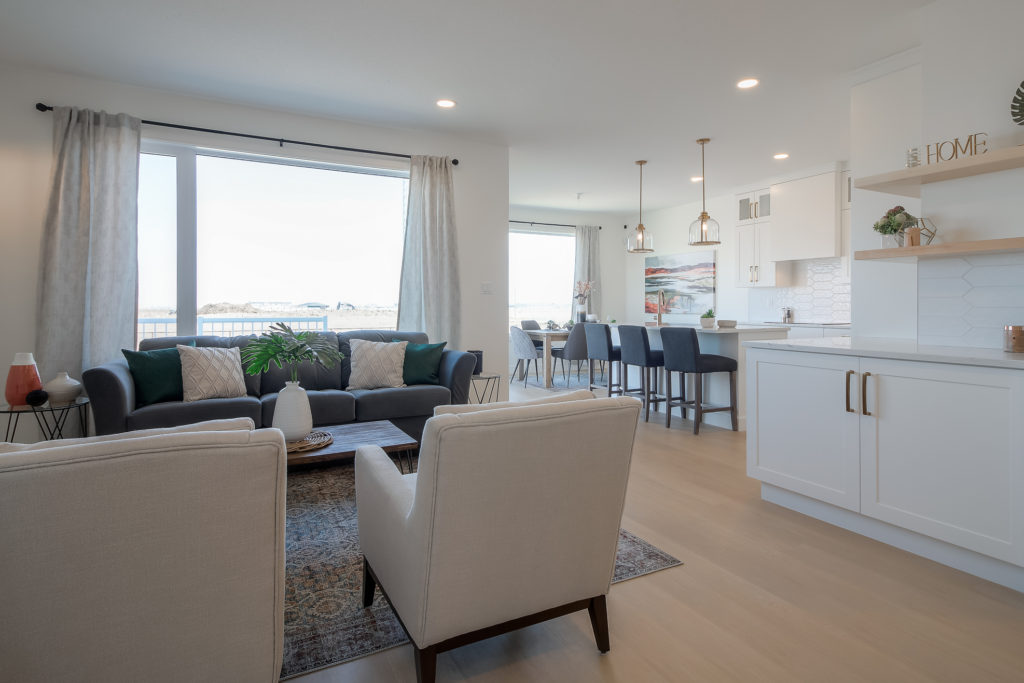 Show home floor plan and layout
Prepare to be captivated as we step inside this remarkable 2656 square foot home nestled in the heart of BlackWolf. The moment you enter through the main entrance, your gaze is immediately drawn upwards to the soaring high ceilings, accentuated by the open-to-second-floor foyer. The impact is further amplified by the upgraded custom iron railings gracefully ascending both flights, seamlessly blending beauty with functionality. This open-concept design creates a sense of spaciousness, inviting guests to explore and embrace the warmth of the home. 
For everyday convenience, the homeowner will likely enter through the double-car garage into the upgraded mudroom. Gone are the days of a simple hanging closet. Our stunning BlackWolf show home boasts painted MDF open lockers, complete with a maple countertop and four iron hooks for each locker. These built-ins, extending all the way to the ceiling, offer ample storage options while adding a touch of sophistication to the space. From here, a seamless flow leads us to the kitchen, either through the walk-through pantry or a left turn past an additional storage area and a discreet powder room, further enhancing the functionality of the home. 
The heart of this residence lies within the inviting kitchen, harmoniously connecting the main living and dining areas. With upper cabinets extending all the way to the ceiling, the kitchen exudes an air of elegance. Clear glass accents adorn the uppers flanking the cooktop, adding a touch of visual intrigue. Maple floating shelves contribute to the warm and welcoming design, while Stranville Living's standard panel-ready appliances elevate the kitchen to a realm of luxury. 
While the dining room boasts ample space and alluring aesthetics, the true showstopper is the oversized window that offers breathtaking views of the neighboring park. Step through the sliding patio doors to the left, and you'll discover a 140 square foot deck, an idyllic retreat where you can savor the magnificent prairie vistas. 
Now taking our tour upstairs, the allure of this BlackWolf show home continues to unfold. Here, you will find three spacious bedrooms, each thoughtfully designed to provide comfort and privacy. The master suite, a true sanctuary, boasts an ensuite bathroom and a walk-in closet, offering a retreat for relaxation and rejuvenation. One of the standout spaces in this home is the ensuite, an oasis of tranquility and luxury. The soaking tub offers breathtaking views, inviting relaxation amidst the harmonious blend of natural light and carefully selected elements. The custom shower features a quartz ledge and frameless glass surround, exuding modern sophistication. Gold accents add a touch of opulence, while the floor tile, a large 24×24 "carpet tile" with a soft subtle pattern, becomes a conversation piece in itself.  
 Adjacent to the bedrooms, you'll discover a well-appointed bathroom, ensuring convenience for both family members and guests alike. Completing the second floor is a conveniently located laundry room, providing ease and efficiency in managing household chores.  
As an additional highlight, a versatile bonus room awaits in our Aberdeen home model, offering endless possibilities as a play area, home office, or entertainment space. For our BlackWolf Show Home, we wanted to demonstrate the importance of creating spaces that cater to the needs of every family member. The media room has been transformed into a haven for children, with a built-in maple desk providing a dedicated area for homework or homeschooling. The inclusion of hanging chairs not only adds a touch of fun but also serves as a calming feature for children with sensory issues and autism. Hung from the roof trusses, these chairs offer a soothing retreat for both kids and adults alike.  
With the second floor seamlessly combining functionality and comfort, the BlackWolf show home presents a comprehensive living experience designed to cater to every aspect of modern family life in Lethbridge.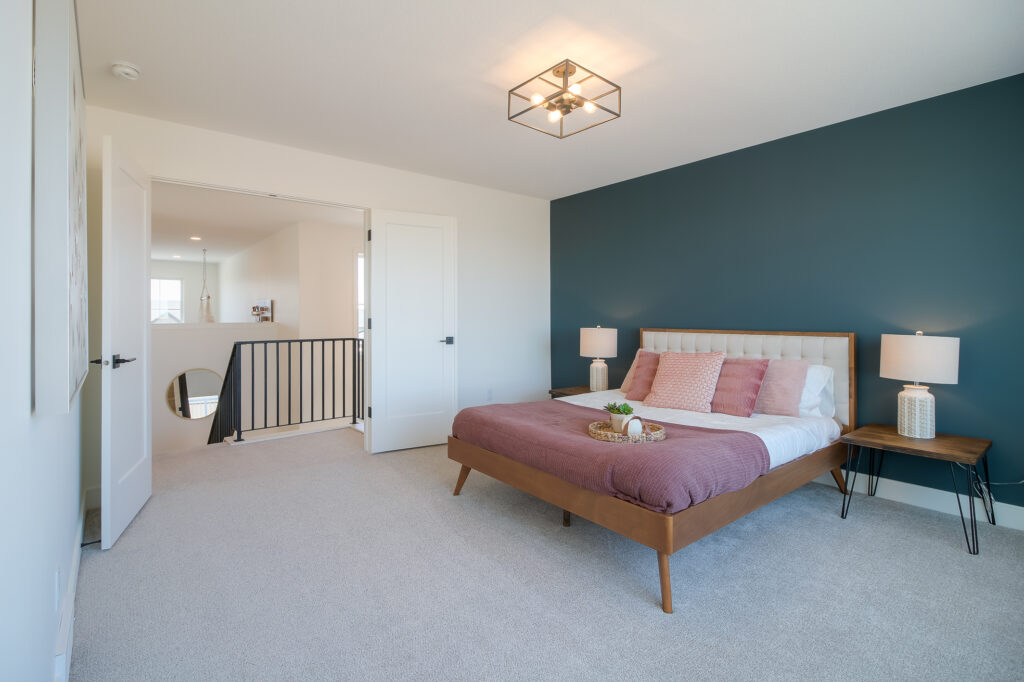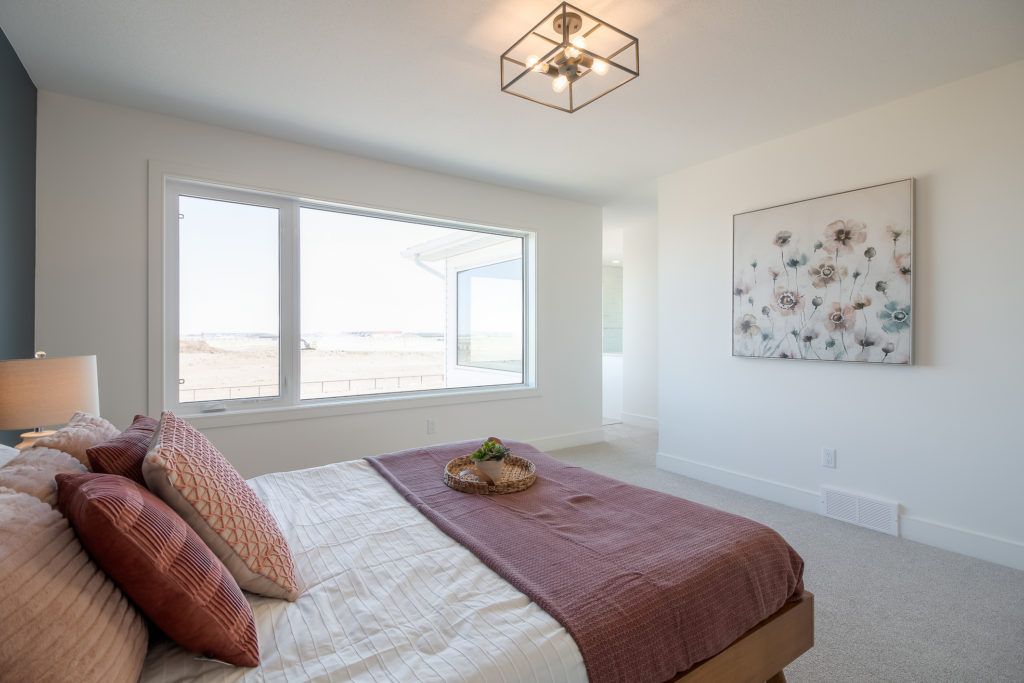 Unique
BlackWolf Show Home Upgrades
In addition to the impressive upgrades showcased in the mudroom, ensuite, and media room, the BlackWolf show home goes above and beyond by featuring a completed basement. This remarkable addition enhances the living space, offering even more room for relaxation and entertainment. The walkout basement boasts an eight-foot sliding patio door in the family room, seamlessly connecting the indoors with the outdoors. Step onto the expansive 10′ x 14′ concrete pad with concrete stairs up to grade and an additional 14' x 8' pad which ties into the deck stairs, where you can bask in the beauty of the surrounding landscape. With the completed basement, the living space of this home is expanded by a substantial amount, providing ample room for various activities and gatherings. To further extend the outdoor living experience, a 10′ x 14′ deck has been thoughtfully added to the rear of the home, accessible from the main floor living room. This deck serves as a tranquil retreat, inviting you to enjoy the fresh air and soak in the natural beauty that surrounds the BlackWolf community.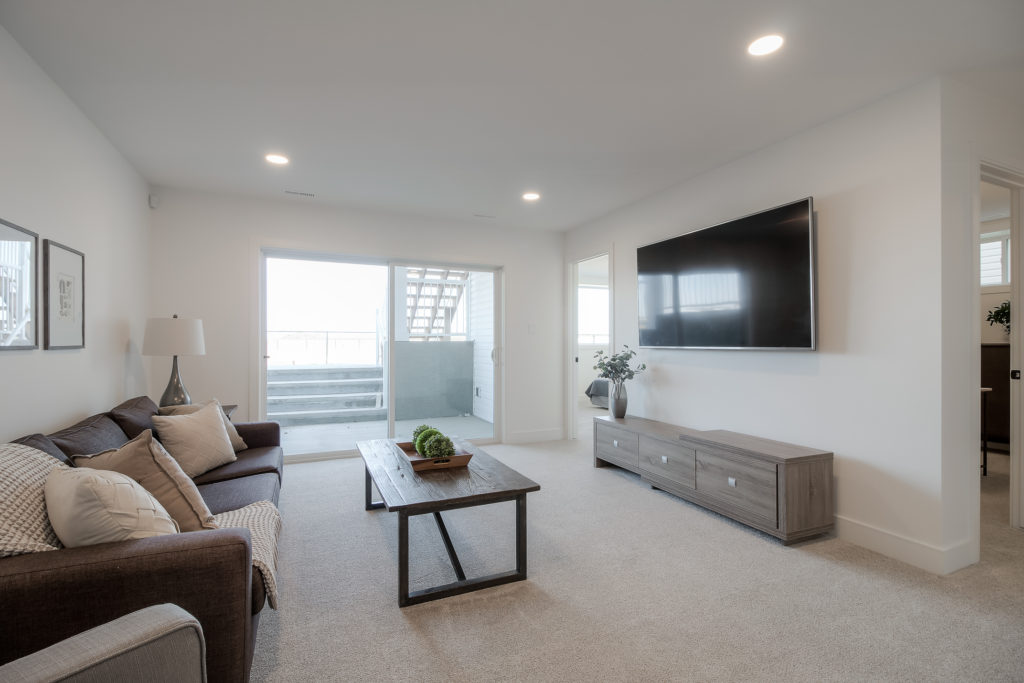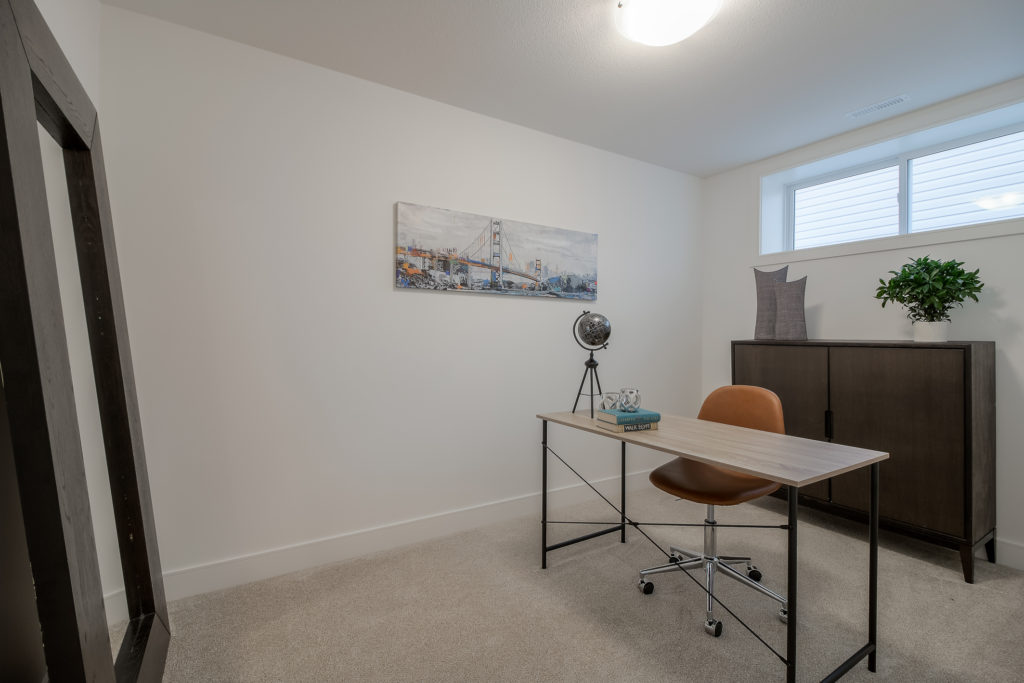 Living in BlackWolf Lethbridge Community
Located on the north side of Lethbridge, the BlackWolf community offers a modern and welcoming place to call home. Surrounded by natural beauty, this neighborhood provides stunning views of the prairies and ample green spaces. Residents can enjoy leisurely walks along scenic trails and spend quality time at the nearby park and playground. With schools, shopping centers, and essential services within easy reach, convenience is at your fingertips. The sense of community in BlackWolf is strong, fostering a friendly and inclusive environment where neighbors connect and support one another. Whether you're looking for a peaceful retreat or a place to create lasting memories, BlackWolf offers a fulfilling lifestyle for families and individuals alike. 
BlackWolf New Home Sales Consultant
To help guide you through Stranville Livings's BlackWolf show home, is Priteeka Limbachia. She is our BlackWolf New Home Sales Consultant and is prepared to help you with all queries related to Stranville Living, our home models, and the local neighbourhood. Priteeka is present at the BlackWolf show home Monday through Thursday from 2:00PM to 8:00PM and Saturday and Sunday from 12:00PM to 5:00PM. 
She takes time to understand the unique needs and desires of each buyer and uses her expertise to guide them through a smooth and enjoyable home buying process. We invite you to visit Priteeka at our BlackWolf show home!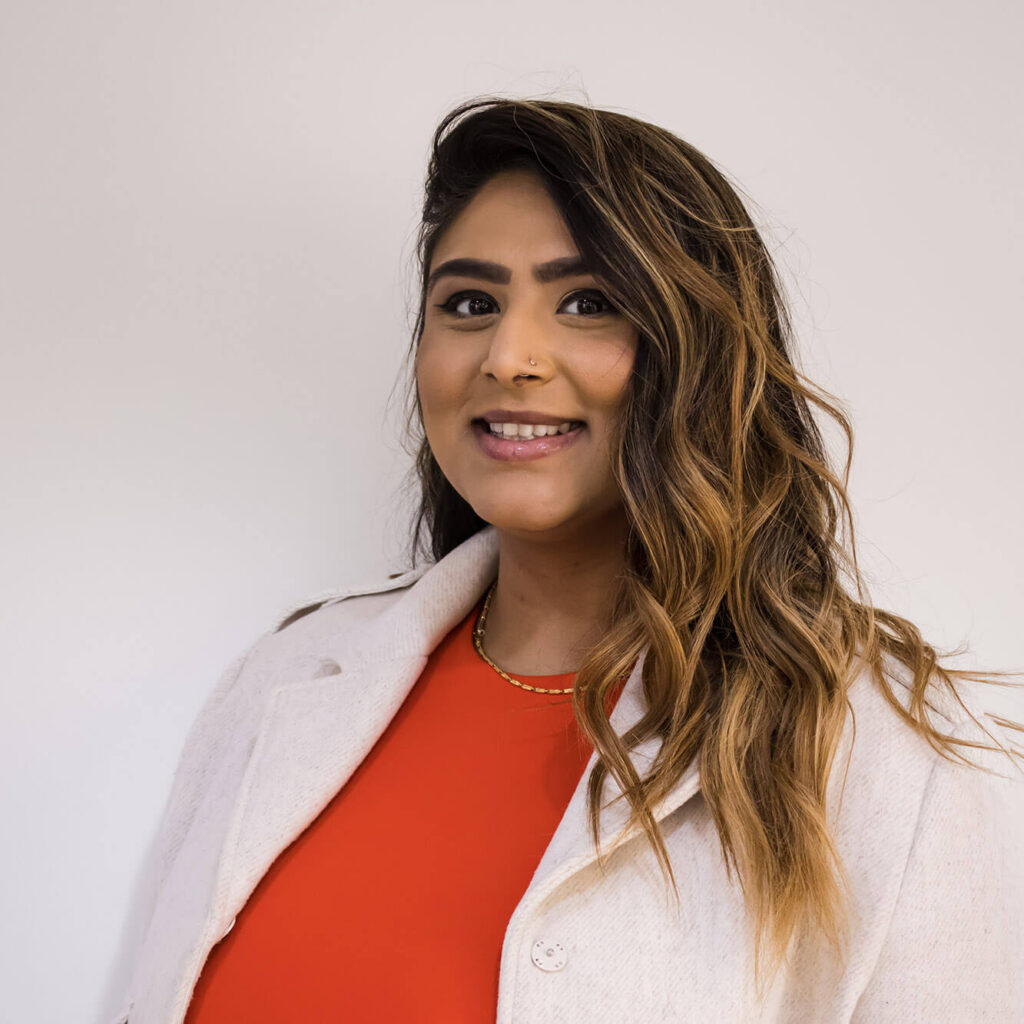 BlackWolf New Home Sales Consultant
Homes for Sale in
BlackWolf by Stranville Living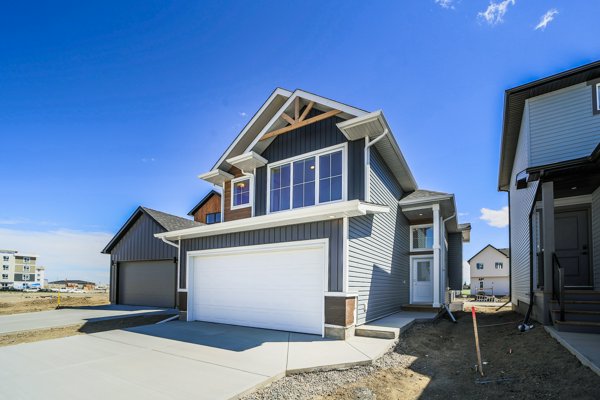 71 BlackWolf Pass North
Glenbarr | Bi-level | 1263 sq. ft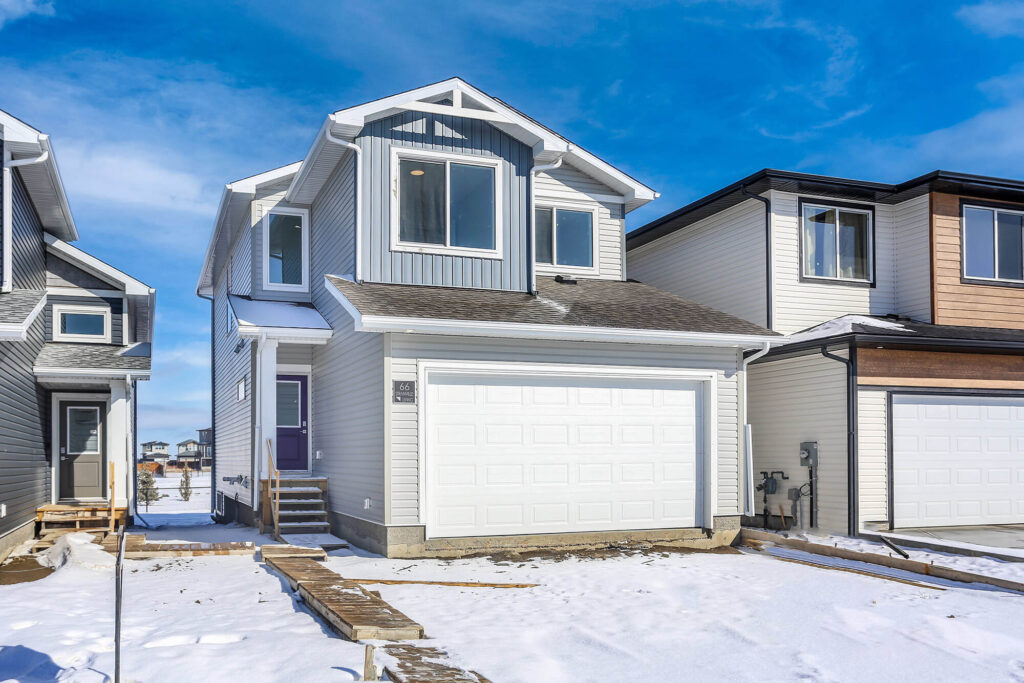 66 BlackWolf Pass North
Comrie | Two Storey | 1797 sq. ft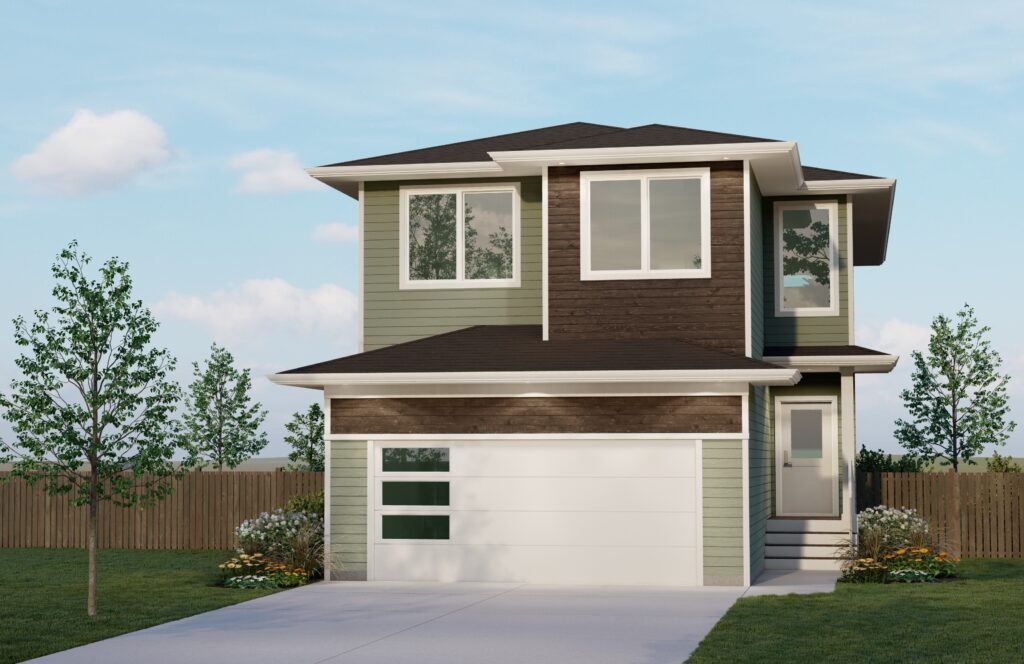 46 BlackWolf Pass North
Perth III | Two Storey | 1926 sq. ft
In this BlackWolf show home, every detail has been thoughtfully considered to create a space that seamlessly blends style, functionality, and natural beauty. It's a testament to the craftsmanship and artistry of Stranville Living, inviting you to envision a life of comfort and serenity in this remarkable Lethbridge community. From the moment you enter, you are greeted by a perfect blend of classic elegance and modern comfort. The upgrades, such as the custom iron railings, luxurious ensuite, and functional mudroom, elevate the home to new heights. The BlackWolf community itself, located on the north side of Lethbridge, provides a picturesque setting with its scenic views and abundance of amenities. Whether you're captivated by the open-concept living spaces, the inviting kitchen, or the captivating prairie vistas, this show home exemplifies a lifestyle that embraces both beauty and functionality. With every detail meticulously crafted, the BlackWolf Show Home invites you to experience the pinnacle of comfortable and sophisticated living. 
Our BlackWolf Consultant, as well as our entire team, would be happy to host you at any of our show homes and help you find your dream home.