Lethbridge Custom Home Builder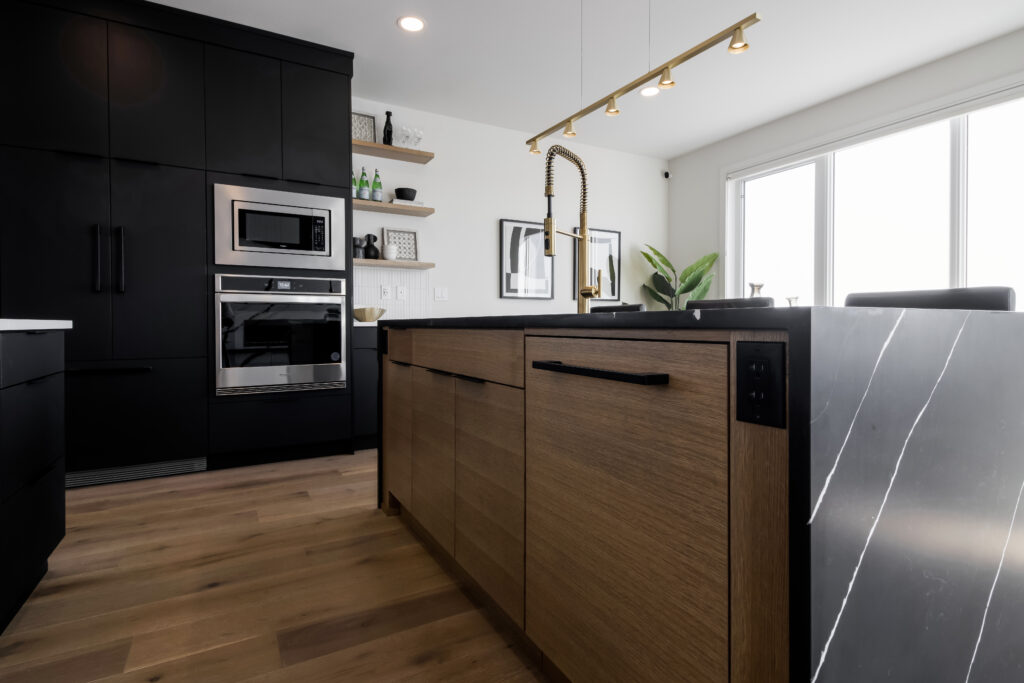 Your custom home for ultimate comfort
Build your dream home with us
Take control of your future and build custom with Stranville Living. Decide where you want to build and how your home looks and feels from the ground up. With the assistance of our talented team, you are able to make custom selections confidently and efficiently. Start planning with us today. We can't wait to see what your dream home looks like.
Build custom with Stranville Living is easy
Bridging the gap between custom and affordable
Gone are the days when a custom home build was unattainable for the average working family! Instead, Stranville Living presents to you a foolproof building process that offers a balance between customization and affordability. We are dedicated to making the custom home build journey simple and enjoyable.
Offering support and guidance from start to finish and beyond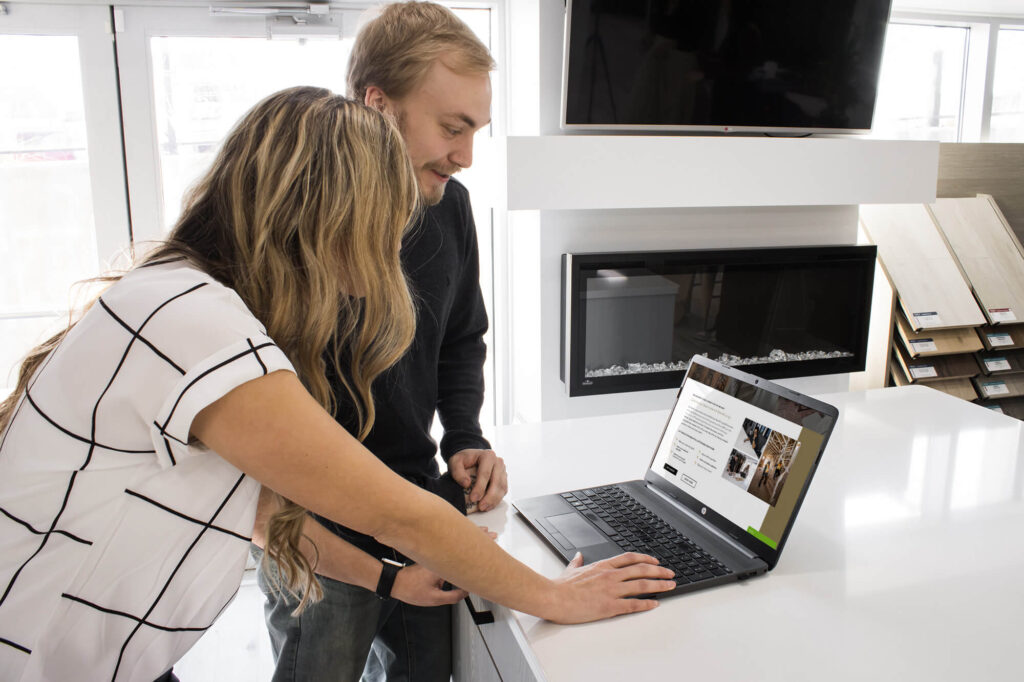 Selections & Customizations
Community, lot, and model selections are one of the most exciting stages of your buying journey, but can also feel intimidating! Stranville Living is ready to help you evaluate pros and cons of each option and prepare you for further customizations you can make.
Legal & Technical Planning
Your sales consultant will make the more technical side of things appear effortless, making your to-do list as straight-forward and simple as possible. At this stage we will handle the offer to purchase, contracts, conditions, and applying for permits.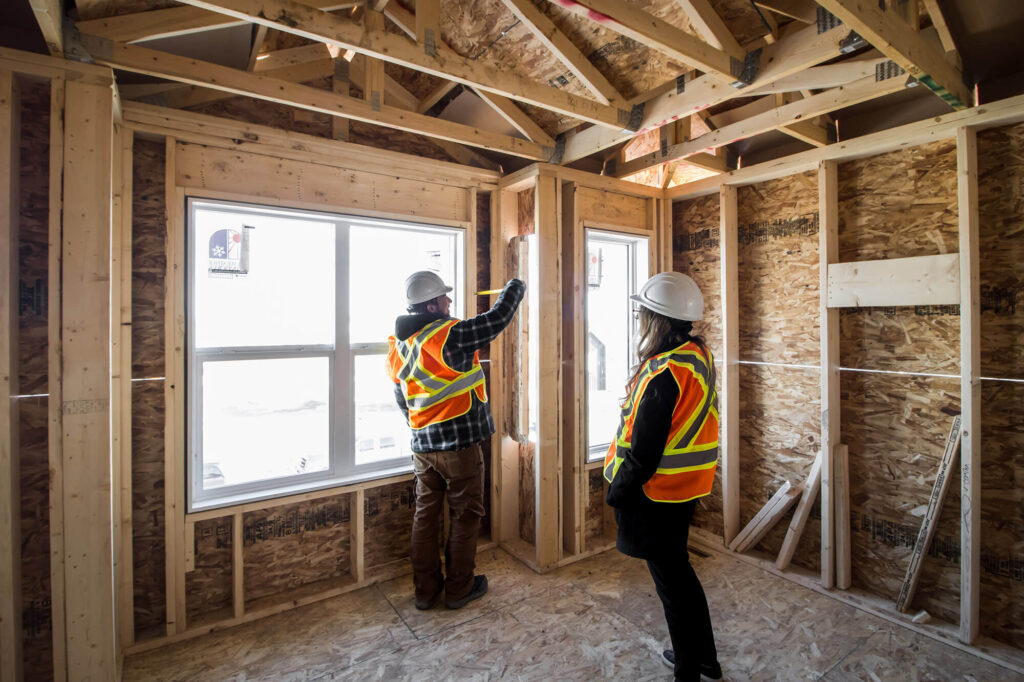 Building & Management
Your home is then built to your chosen specifications with utmost care and the highest quality materials. The site undergoes numerous inspections and is closely monitored to ensure everything is kept on schedule and on budget. Get ready to move in!
Our custom home build process
Your Title Goes Here
Your content goes here. Edit or remove this text inline or in the module Content settings. You can also style every aspect of this content in the module Design settings and even apply custom CSS to this text in the module Advanced settings.
Step 1: Select community and lot
First, decide which community you want to live in. Then, depending on the model you chose, you will have to find a lot that the home will fit in. For example, our Braemar is 18′ wide and our is Perth is 30′ wide. Once you've decided on your perfect lot, you put a lot deposit ($1000) down to hold the lot for you while the paperwork process begins!
Step 2: Select Model
We have a lot of great models to choose from! This is where you start answering questions such as: how many bedrooms & bathrooms you want, is a bonus room important, etc. Choosing a current model will not only speed up the process but allow you to see photos, videos, and sometimes you'll even get to walk through an already built home. Of course, we will welcome any changes you want to make to a floor plan or if you have a complete custom plan in mind as well!
Do you want your home to have a modern prairie elevation, farmhouse, or craftsman look? The communities we build in have architectural controls that determine what finishes need to be on your home which makes this process a little easier. Start thinking of colours and materials!
Step 3: Identify and price extras and additions
If you have walked through one of our show homes, you 'ooo & awe' over all over all the beautiful finishes. Many of these features are upgraded! This is the time where you decide your wants and needs and get pricing for all of those items to help decide what is a want and what is a need. For example, if you want to add an air conditioner, rear deck, blinds, or upgrade your master en-suite.
Once you have determined pricing for all of your additional items, you add that to the base price of your model + the cost of the lot + GST and come up with a final price. Then you can add or remove items until you are at a price you were pre-approved for or are comfortable with.
Step 4: Sign contract
After determining a comfortable price for your new home, you will then sit down with your sales consultant to go over and sign an offer to purchase. Here is where your offer is then presented to Stranville Living and a fair price is agreed upon. If you have an existing house to sell, our listing agent will provide an exclusive offer for all of our clients of a 1% listing fee! Ask your New Home Sales Professional for more information.
Step 5: Remove conditions and apply for permit
Once your offer has been accepted, you will put your first deposit down and send your offer into your bank or mortgage lender for approval. If your mortgage lender/bank gives you approval, you then remove conditions on your purchase agreement and the fun begins!
Step 6: Start the build process
During construction, your safety is our priority. You are welcome to visit the site with your sales consultant or a Stranville Living representative accompanying you.
After all appropriate permits have been acquired, our team begins with excavation and constructing your foundation. After the foundation has been allowed time to cure, we go back in to complete rough framing. This is also known as the "lock-up" stage. Next, our talented contractors complete rough plumbing and electrical HVAC. Then, all exterior finishes are installed as well as drywall and insulation. Interior finsihing is next, followed by cabinet, lighting, and flooring installation. After that, it's time for all final installations such as mirrors, shower doors, and shelving.
Step 7: Inspection and home turnover
At the end, a home has a series of final inspections and a construction clean up takes place. After this is completed, the clients will do their final walk-through. Any deficiencies are correct and the home becomes approved for occupancy. A final clean will take place prior to possession. A final inspection is completed and a certificate of occupancy is issued.
Step 8: Service and warranty process commences
Our final step is when you get to move in and enjoy your new dream home! While we leave you to your day-to-day life, we continue to be only a phone call away. We also make multiple post-possession quality checks in the coming months and years. To learn more about our warranty and customer care visit our Warranty and Care page..
Ready to build your forever home with Stranville Living? Start here.
Or get in touch with us today
Building Custom is Right for You if…
You want freedom to choose unique and custom features
You have time to execute a full plan and build
You want to build in a specific community or lot
Don't need a custom build? We have several homes available either immediately or within months. Enjoy the same level of quality, but already done for you.
"Shane has been fantastic the whole process through. We always felt looked after and never pressured throughout the home buying process. We were able to modify an existing plan that we loved to fit our family's needs. Everyone that we have worked with at Stranville has been very helpful including Sam, Joel and Mike. Any deficiencies are being looked after in a timely manner. We 100% would recommend Shane and the Stranville team."
– Kimi, Custom Home Client