Why building a new home in Lethbridge provides more value than buying a resale property
When it comes to finding your dream home in Lethbridge, you have two primary options: buying a resale property or building a new home. While both choices have their merits, building a new home in Lethbridge offers a range of unique benefits and advantages that make it a superior investment. In this blog post, we will explore why building a new home provides more value than buying a resale property in Lethbridge. 
Customize and personalize your new home
Building a new home in Lethbridge allows you to customize and personalize every aspect of your living space to suit your preferences and needs. With the help of experienced home building contractors in Lethbridge, you have the freedom to design your dream home from the ground up. From selecting the floor plan and architectural style to choosing the finishes, materials, and fixtures, building a new home with Stranville Living Masterbuilder ensures that you get a space that truly reflects your unique taste and lifestyle. 
Unlike purchasing a resale property, where you have to work with existing features and layouts, building a new home allows you to create a space that perfectly meets your requirements. Whether you desire an open-concept living area, a chef's kitchen, a dedicated home office, or a luxurious master suite, working with a custom home builder in Lethbridge gives you the flexibility to design and build a home that suits your specific needs.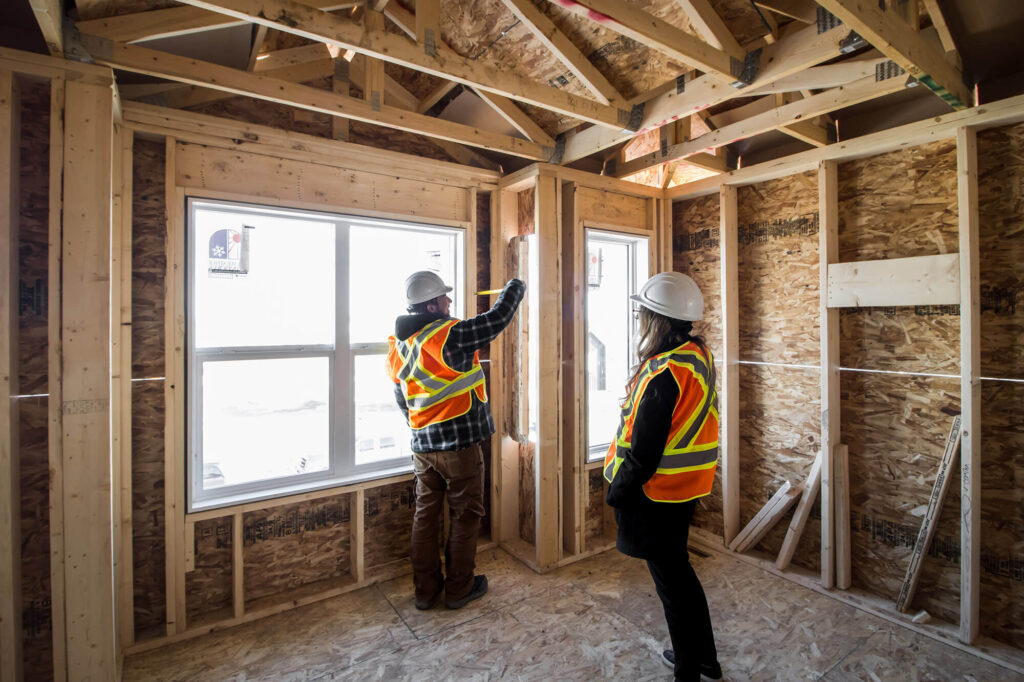 Energy Efficiency and Modern Amenities
New homes built by reputable home building contractors in Lethbridge are constructed with the latest energy-efficient technologies and modern amenities. From energy-saving appliances to superior insulation and HVAC systems, new homes are designed to reduce energy consumption and lower utility costs. This not only makes life in your new home more comfortable but also contributes to a more sustainable and eco-friendly lifestyle, saving you money in the long run. 
In addition to energy efficiency, new homes often come equipped with modern amenities and features that enhance your daily living experience. These can include smart home technology, integrated security systems, high-speed internet connectivity, and advanced wiring for entertainment systems. By building a new home, you can enjoy the convenience and comfort of these modern amenities, which may be lacking in older resale properties. 
Warranty and Peace of Mind
One of the significant advantages of building a new home in Lethbridge is the warranty provided by home-building contractors. Reputable builders offer warranties that cover structural components, systems, and building envelope. This provides you with peace of mind, knowing that any potential issues will be addressed promptly and without additional cost to you. In contrast, when buying a resale property, you may inherit hidden problems and be responsible for any necessary repairs or replacements. 
The warranty that comes with a new home by Stranville Living not only protects your investment but also ensures that you start your homeownership journey with confidence. We stand behind our work and give our valued homeowners the assurance that each newly constructed home is built to high-quality standards meant to last decades. 
Stranville Living Master Builder is proud to offer warranty support long after possession under the Alberta New Home Warranty Program. While we strive to build a flawless home, we are realistic enough to know that with repeated use, an item in the home may fail to perform as it should. The warranty protections of your new home include 1 year, 2 year, 5-7 year, and 10 year protections. Learn more about our warranty and service here. 
Lower Home Maintenance and Repair Costs
One of the significant advantages of building a new home is that it requires less maintenance and has fewer repair costs compared to older resale properties. With a new home, everything is brand new, from the plumbing and electrical systems to the roof and foundation. This means you won't have to deal with immediate repairs or the hassle of fixing outdated infrastructure. Instead, you can focus on enjoying your new home and creating memories with your loved ones. 
By building a new home, you can also benefit from the latest building materials and technologies, which are designed to be more durable and require less maintenance. This translates into cost savings and less time spent on upkeep, allowing you to fully enjoy your home without the constant worry of unexpected repairs. 
Modern Floor Plans and Design
Building a new home gives you the opportunity to select a floor plan and design that aligns with your lifestyle and preferences. We offer a wide range of modern floor plans that maximize space, promote natural light, and facilitate a seamless flow between rooms. Whether you prefer an open-concept layout for entertaining or a design that provides privacy and separate living areas, you can work with the builder to create a home that suits your needs. View our home models and floor plans here. 
In contrast, older resale properties often have outdated layouts and compartmentalized rooms that may not meet the requirements of modern living. Renovations to reconfigure the space can be costly and time-consuming. By building a new home, you can avoid the hassle of extensive renovations and have a space that is designed for the way you live today.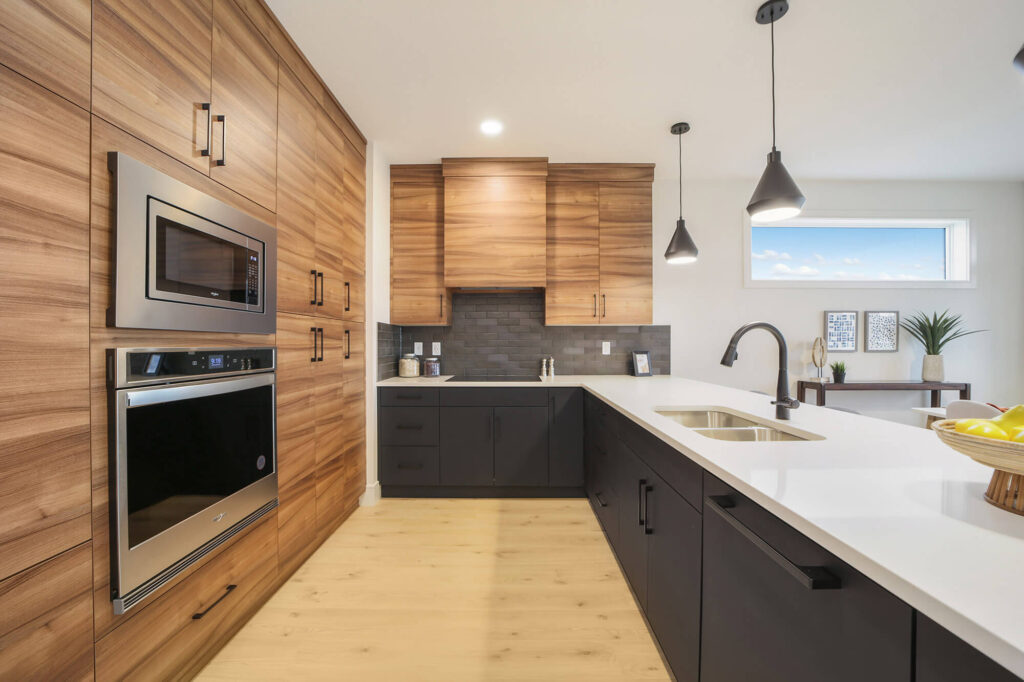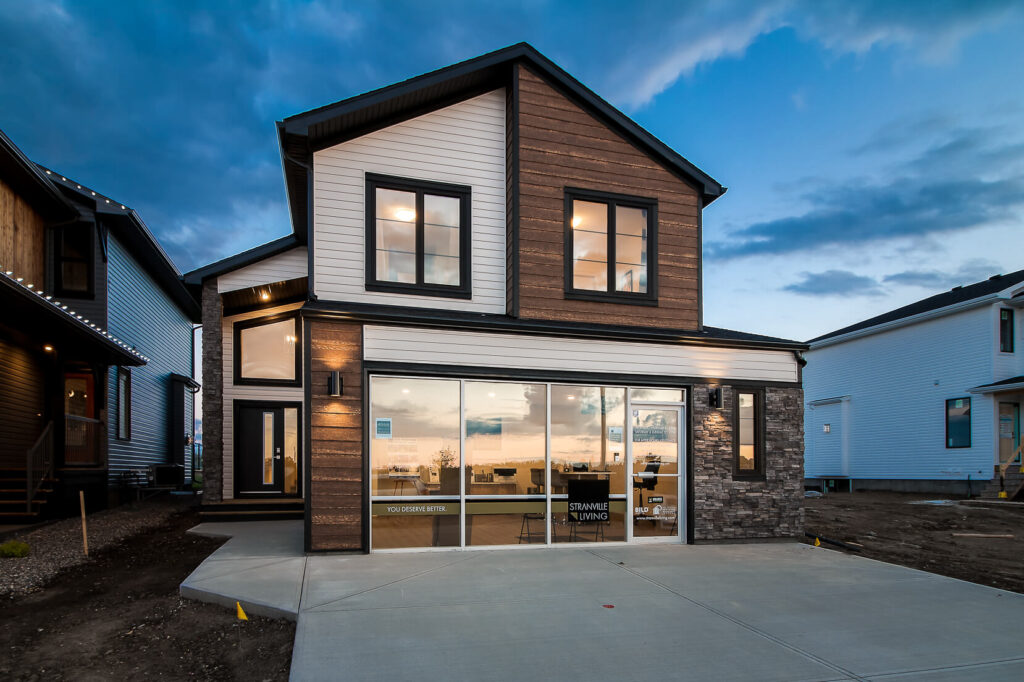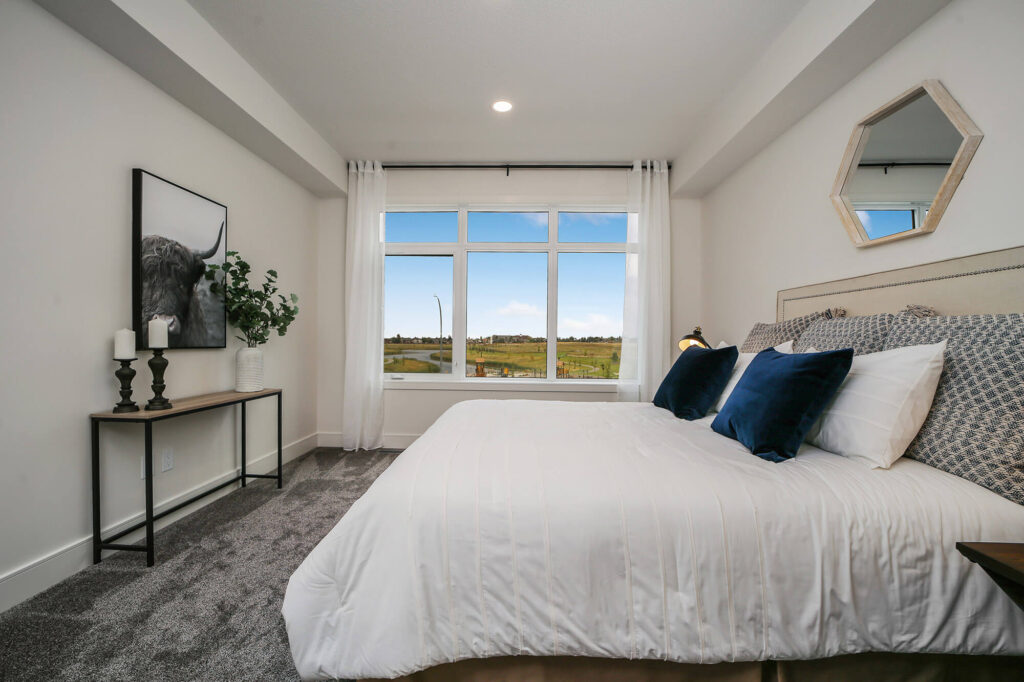 Invest in Lethbridge Real Estate
Building a new custom home is a great investment. Some real estate experts say that new construction properties appreciate faster than resale properties. You are also building equity in a tangible asset when you own real estate, especially in Lethbridge. The real estate market in Lethbridge has experienced steady growth in recent years. The demand for housing continues to rise, creating a favourable environment for property investments. The city's strong economic foundations, population growth, and development initiatives contribute to the stability of the real estate market. 
Ready to build your new home in Lethbridge?
Stranville Living looks forward to helping you design and build your brand-new dream home! Visit one of our show homes open seven days a week or contact us directly to start your home-buying journey. 
In conclusion, building a new home in Lethbridge provides more value than buying a resale property. The ability to customize and personalize your living space, enjoy energy efficiency and modern amenities, benefit from warranty coverage, experience lower maintenance and repair costs, and have access to modern floor plans and design are all compelling reasons to choose new construction. By partnering with reputable home building contractors in Lethbridge, you can create a home that meets your unique needs and enjoy the benefits of a brand-new, tailored living space. Explore the range of Lethbridge homes for sale and properties for sale, and consider the advantages of building a new home that will bring you long-lasting value and satisfaction.