Country Meadows Show Home by Stranville Living Master Builder
Nestled within the outskirts of Lethbridge, Country Meadows is more than just a residential development; it's a vibrant community where style meets functionality and luxury blends seamlessly with rural charm. Join us on an extensive tour of our remarkable Country Meadows show home, as we delve into their unique features, spacious layouts, and the captivating allure of the Country Meadows community. 
Live in

Country Meadows: Where Community and Convenience Unite

in Lethbridge
Country Meadows is a place where families thrive and neighbors become friends. Located in the picturesque landscape of West Lethbridge, this charming community offers the perfect fusion of tranquility and convenience. Imagine waking up to serene views, taking leisurely strolls along tree-lined streets, and immersing yourself in the warmth of a welcoming neighborhood. 
Country Meadows is designed for families looking to embrace the best of both worlds – the peacefulness of rural living and easy access to city amenities. With top-notch schools, well-maintained parks, and a range of recreational facilities, every day is an opportunity to create lasting memories. Furthermore, shopping centers and dining options are just a stone's throw away, ensuring that everything you need is within reach.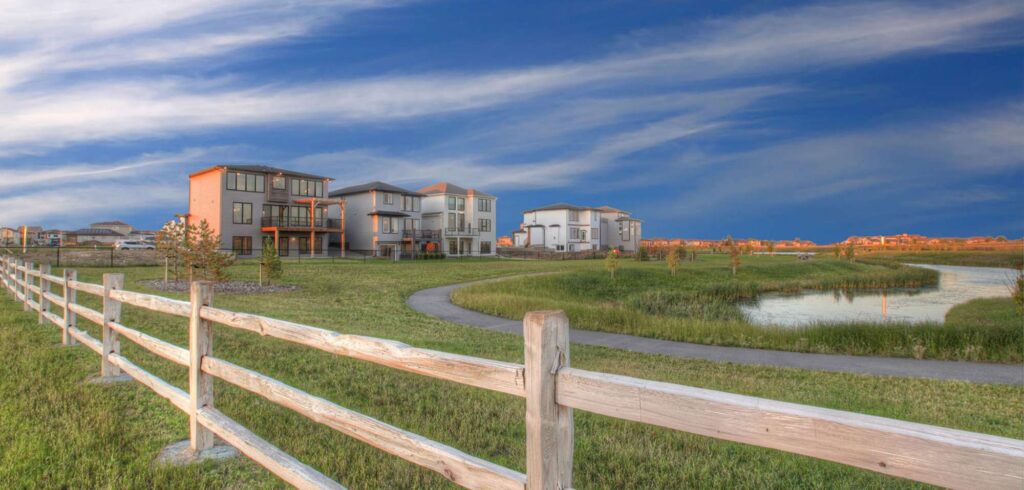 Country Meadows

Show Home: Where Modern Luxury Takes Center Stage
As we explore the Country Meadows neighbourhood further, we approach our Country Meadows Show Home. This show home is built after our popular Perth II Home Model, boasting 1,965 square feet, three bedrooms, and two and a half bathrooms. The first thing that captures your attention of this expansive home is the charming verandah, creating an inviting atmosphere that sets the tone for the entire tour. Stepping through the front door and into the foyer, you're immediately struck by the well-thought-out layout that defines this exquisite home. 
To your left, the Country Meadows Show Home welcomes you with a well-appointed mudroom. This practical space is designed to keep your outdoor gear organized and provide a convenient entry point for you and your family. 
To the right of the foyer, a stylish staircase beckons you to explore the upper floor, where the heart of this show home comes to life. Here, style and functionality blend seamlessly to create a living space that is as beautiful as it is practical. 
Embracing Elegance: Living Room and Dining Room
As you step into the living room, you'll be bathed in natural light, creating a cozy atmosphere that's perfect for relaxation and gatherings. Just to the left, the dining room complements the living space, making it the ideal setting for intimate family dinners or celebrations with friends. 
Where Culinary Dreams Come True: Kitchen
The kitchen in the Country Meadows Show Home is a chef's delight, where functionality and style harmonize seamlessly. An extended eating bar provides a perfect spot for quick meals and casual conversations. There's ample pantry space, and a butler's pantry ensures that you have all the room you need for your kitchen essentials. Additional access to the mudroom simplifies grocery unloading and kitchen traffic, making daily life a breeze.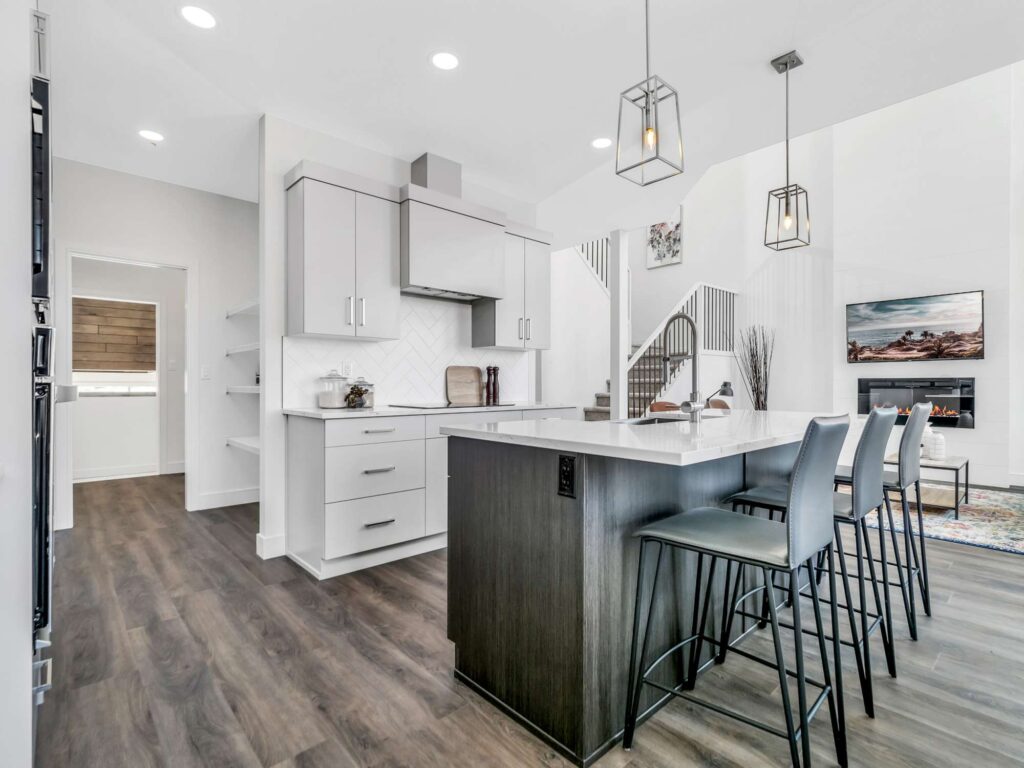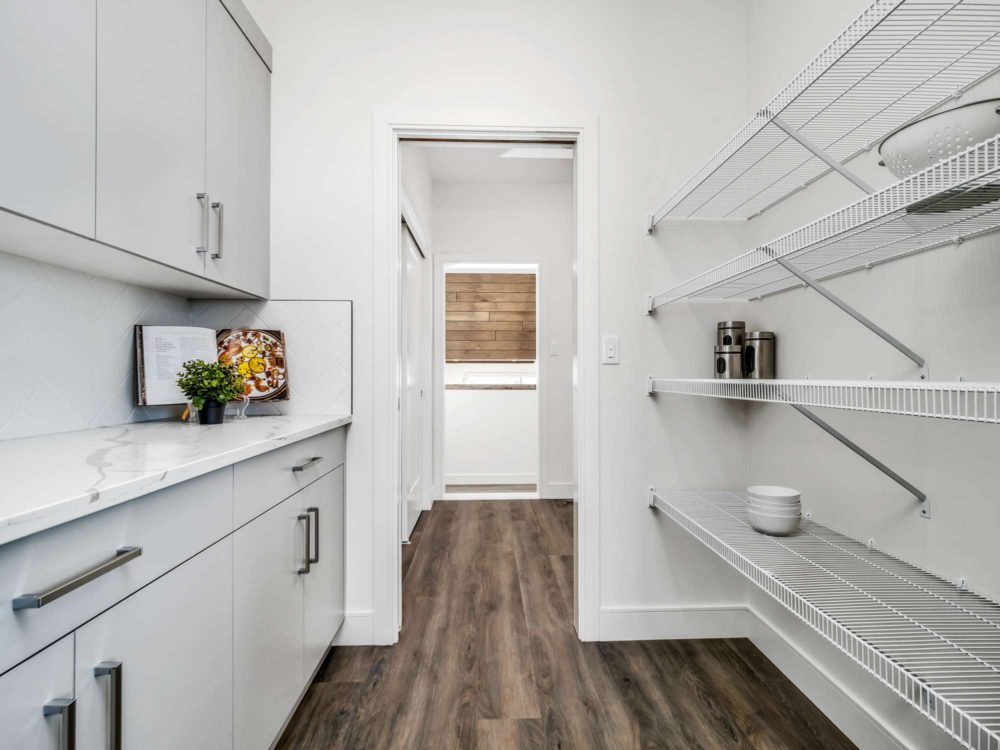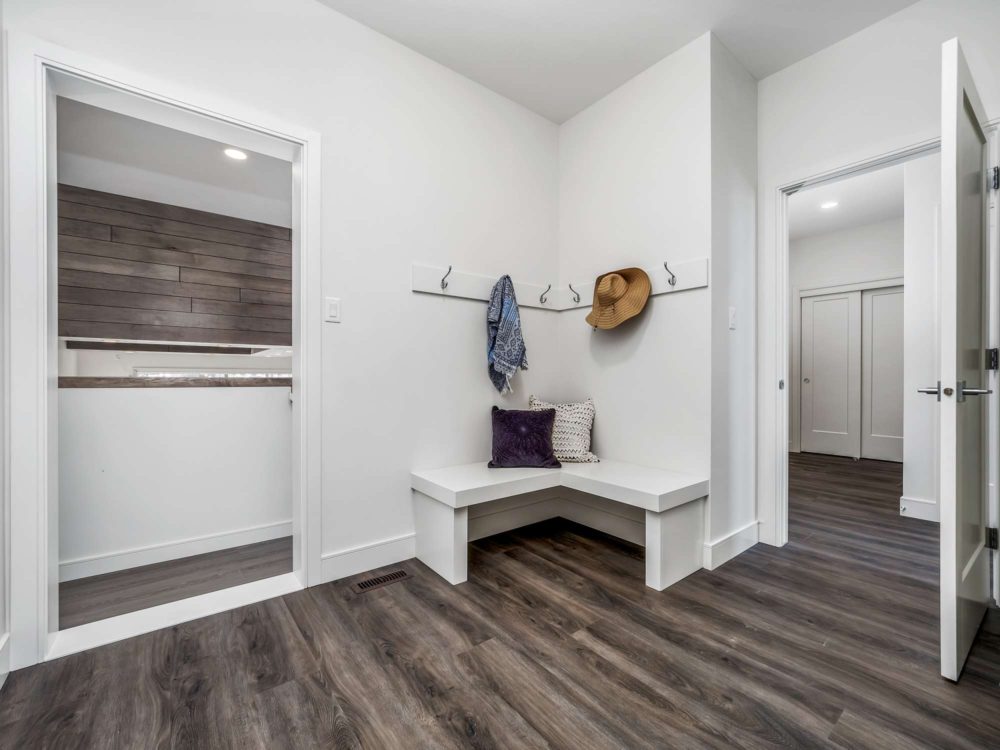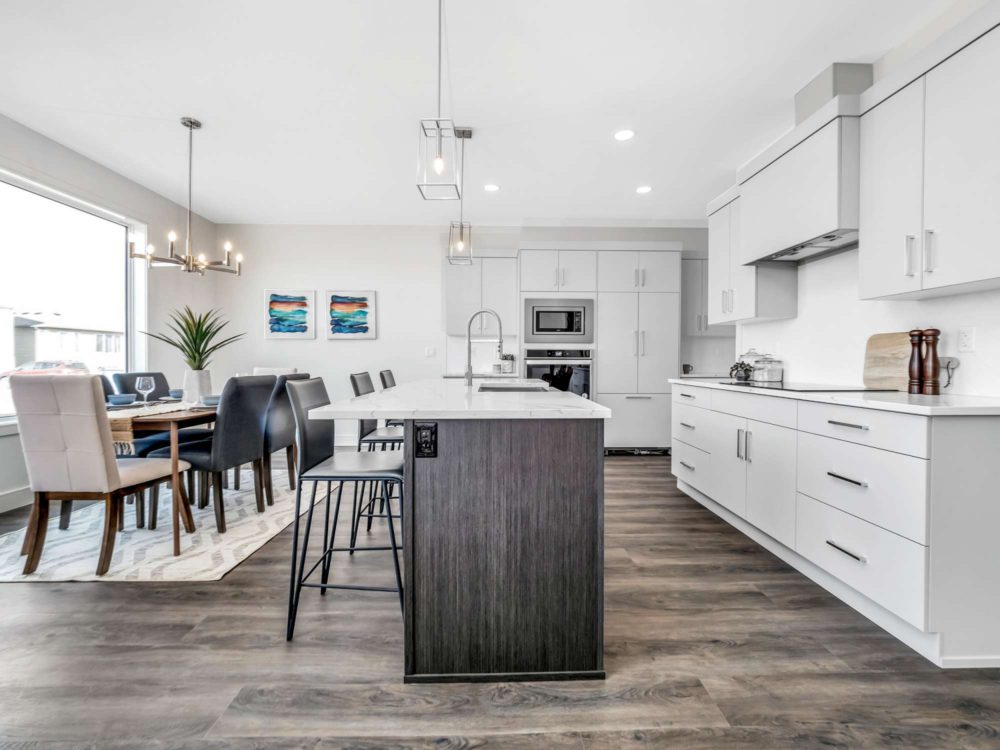 Your Private Retreat: Upper Floor
Venture to the upper floor, where Stranville Living Master Builder's Country Meadows Show Home offers a spacious media room, perfect for movie nights and entertainment. Two bedrooms are thoughtfully positioned to provide privacy and comfort for your family members or guests. 
The master retreat is a true sanctuary, complete with an ensuite bathroom and a spacious walk-in closet. This private haven is designed for you to unwind and relax, away from the hustle and bustle of daily life. Adjacent to the walk-in closet is the laundry room with two points of access being the ensuite and the main hallway. 
A Touch of Luxury: Ensuite Bathroom
The ensuite bathroom is a testament to luxury and comfort. An upgraded acrylic base shower with a full tile surround sets the stage for relaxation. A custom tile niche adds practicality, while the Halo sliding glass door enhances the aesthetic appeal.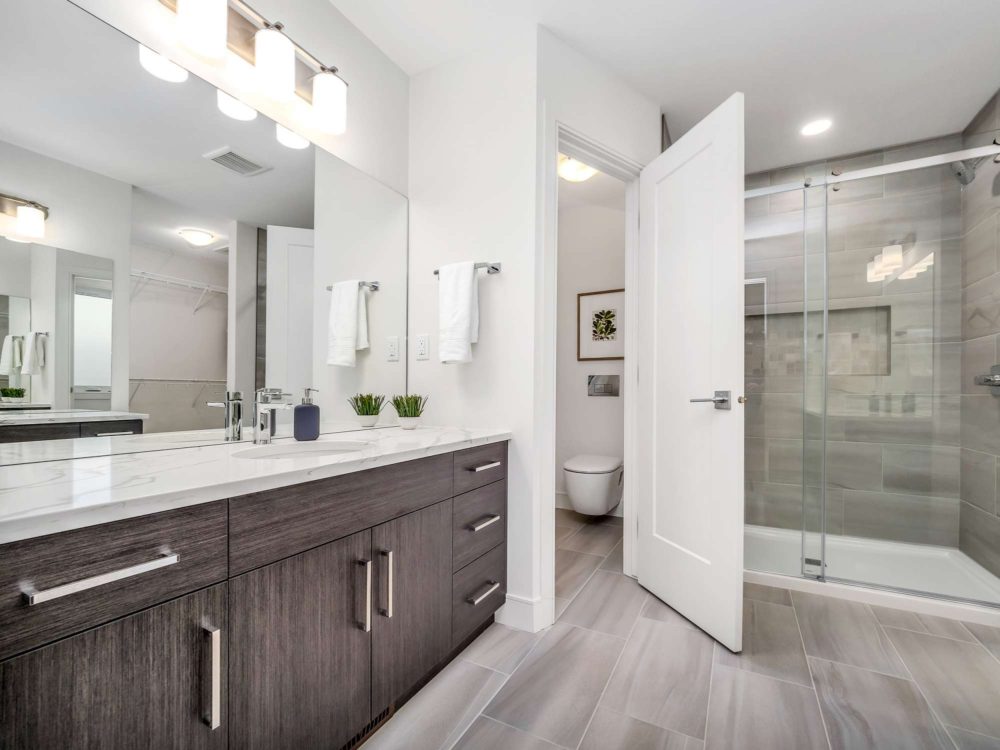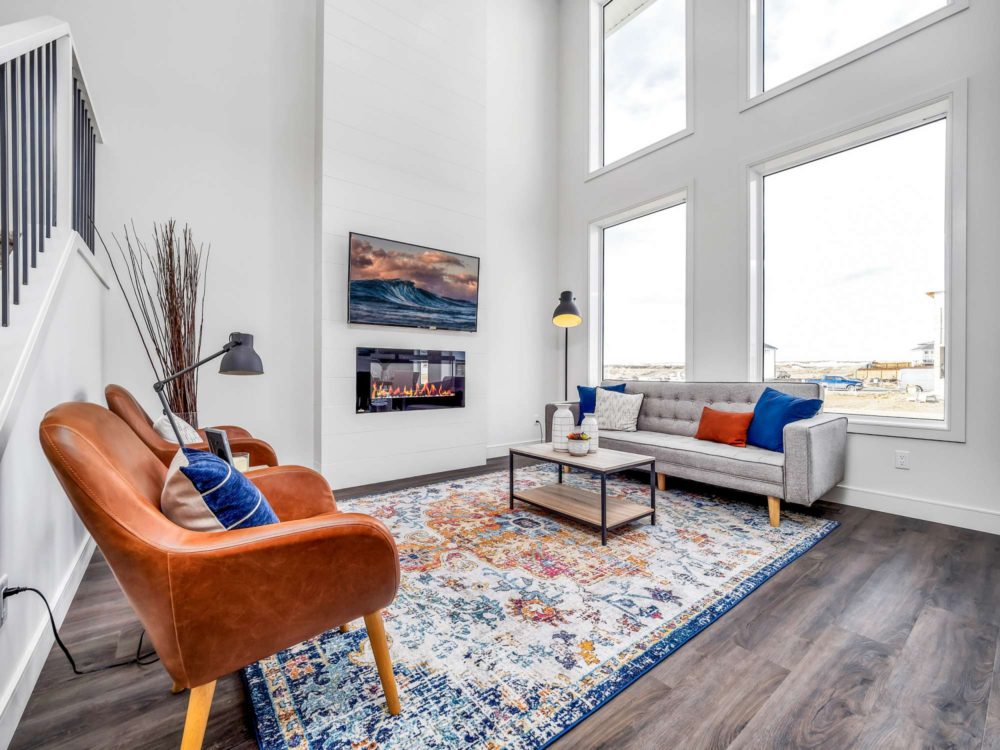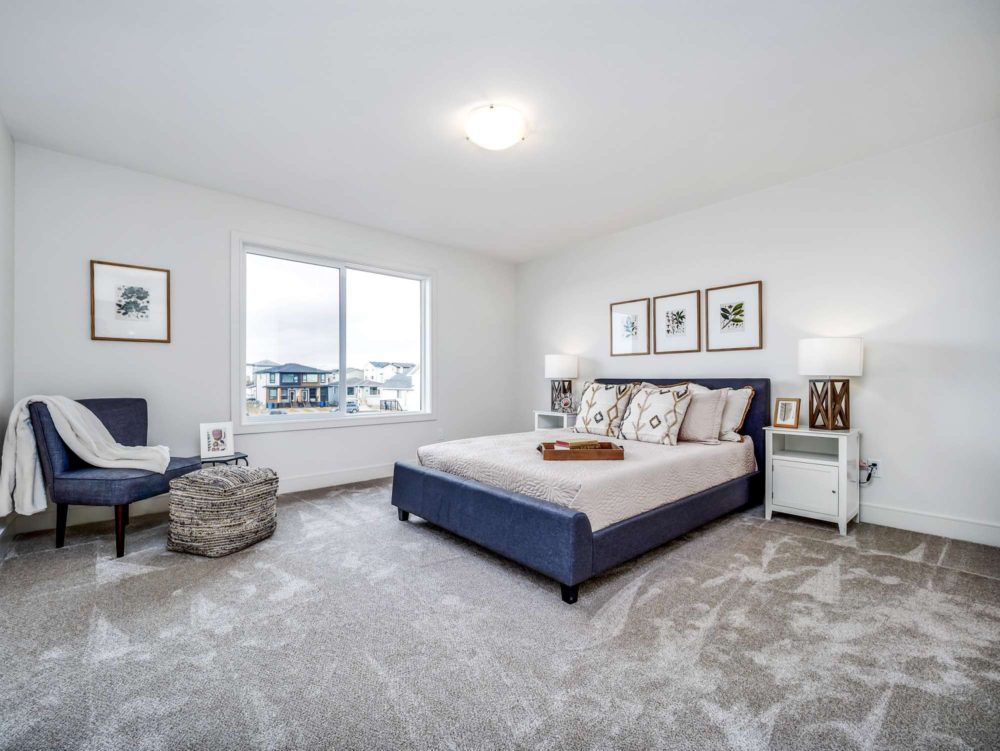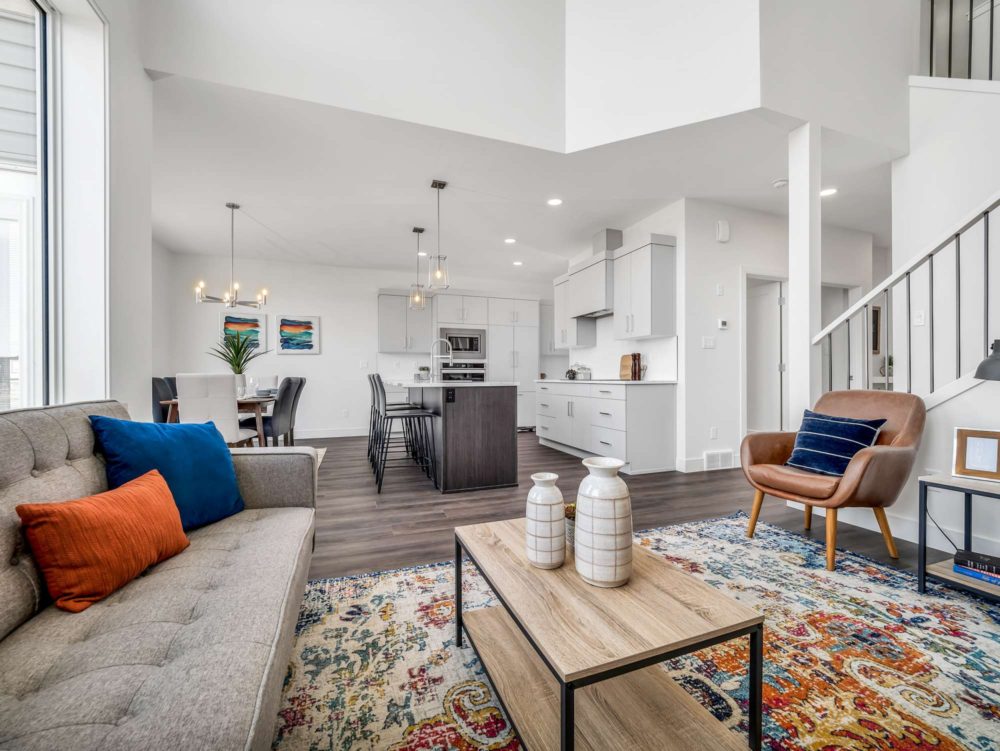 Custom Features and Upgrades: Your Personal Touch
The Perth II Model Show Home in Country Meadows comes with a range of custom features and upgrades that elevate your living experience. From stylish spindle railings to elegant Schluter trim, every detail has been carefully considered to enhance the overall ambiance and functionality of the home. 
Stranville Builders has the expertise to turn your dream into reality, and the Country Meadows Show Home is a testament to what we can create. Explore this remarkable home, which exemplifies the perfect blend of style and functionality.  
Visit our blog post on optional energy efficiency upgrades for additional insights into how you can elevate your living experience. 
Country Meadows in Lethbridge offers an array of move-in ready homes for sale, as well as opportunities to build custom with us starting with choosing your desired lot. For inquiries regarding availability, layout and home model options, and additional features, please don't hesitate to reach out to our sales team or visit our captivating show home in person.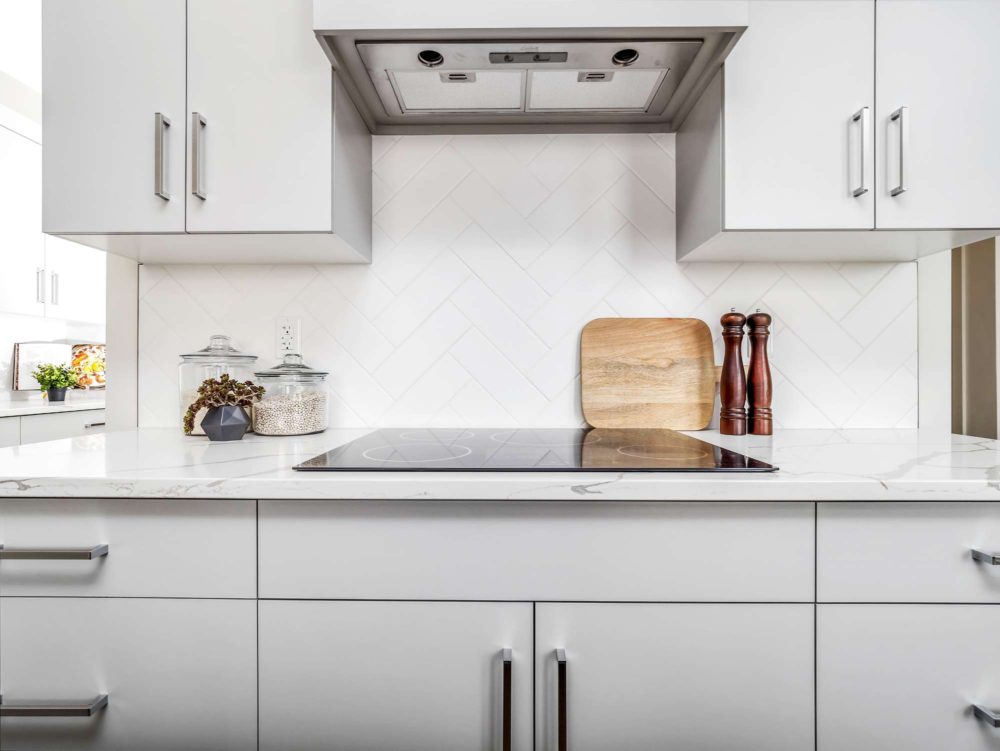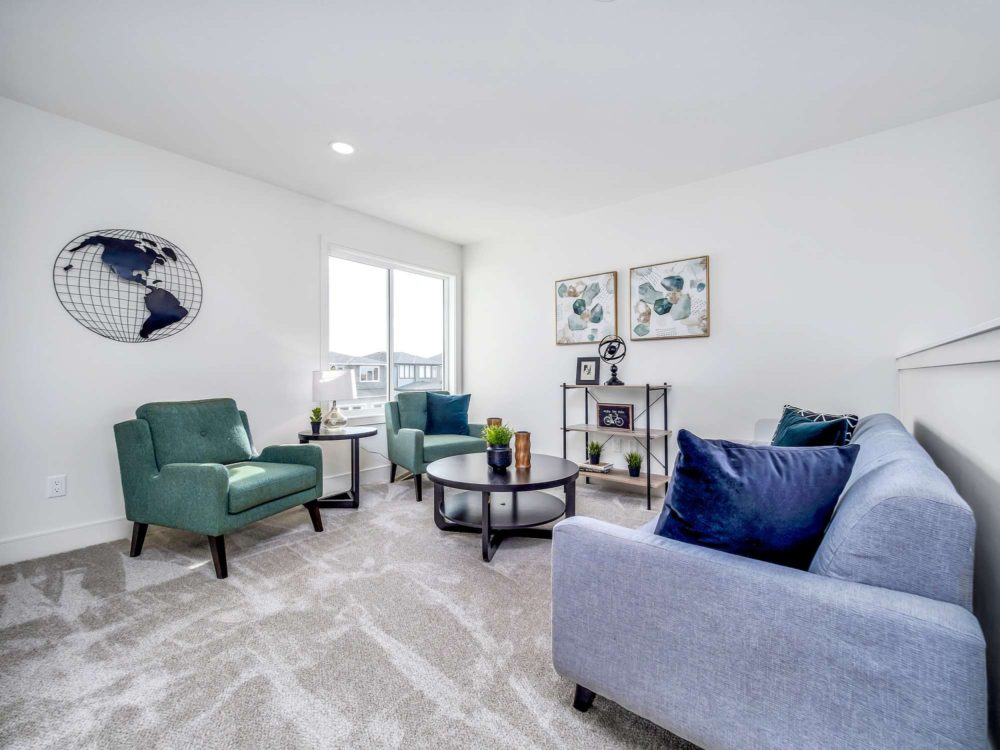 Country Meadows

New Home Sales Consultant
To help guide you through Stranville Living's Country Meadows show home, is Priteeka Limbachia. She is our Country Meadows New Home Sales Consultant and is prepared to help you with all queries related to Stranville Living, our home models, and the local neighbourhood. Priteeka is available at the Country Meadows show home Monday through Thursday from 2:00PM to 8:00PM and Saturday and Sunday from 12:00PM to 5:00PM.   
She takes time to understand the unique needs and desires of each buyer and uses her expertise to guide them through a smooth and enjoyable home buying process. We invite you to visit Priteeka at our Country Meadows show home!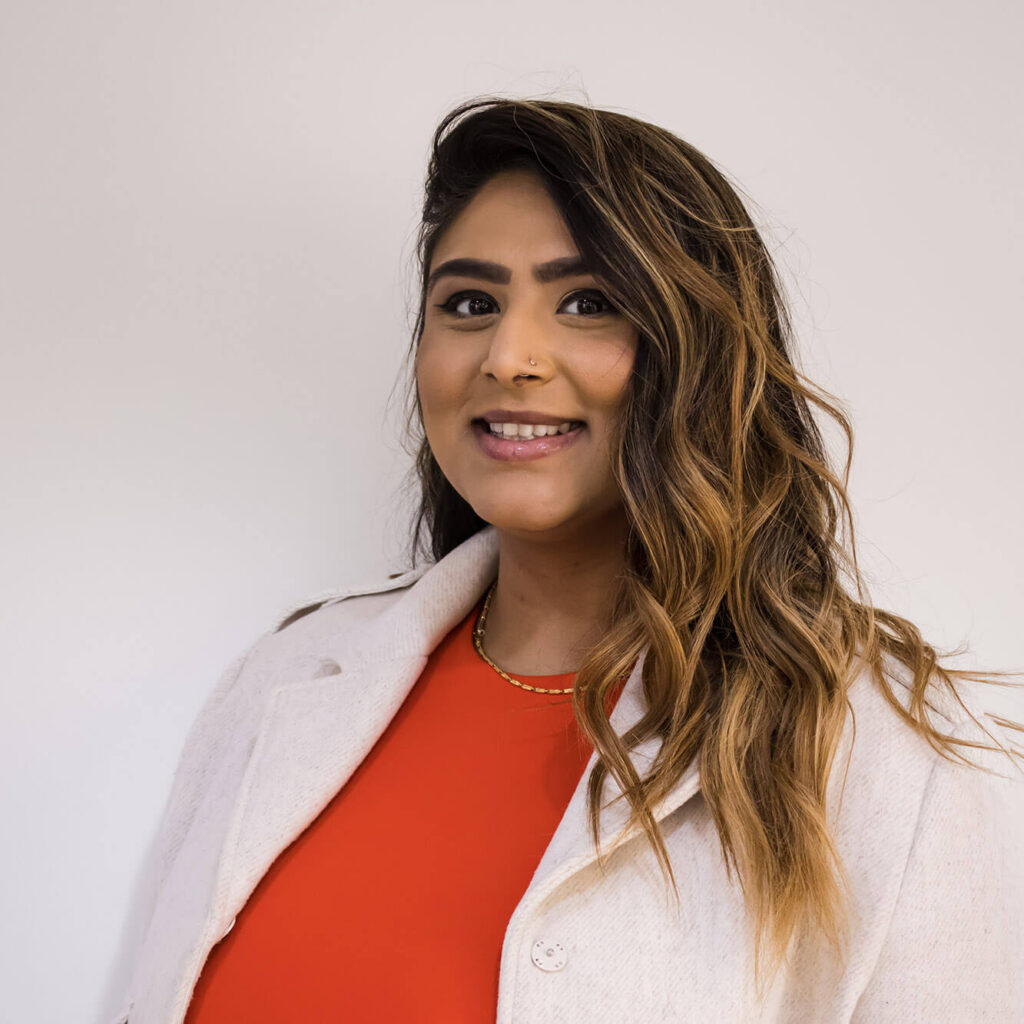 Southbrook New Home Sales Consultant
New Homes for Sale in
Country Meadows by Stranville Living
Our Stranville Living Master Builder homes for sale in Country Meadows showcase the perfect harmony of style and functionality, providing spacious and elegant living environments for families seeking modern single-family living at its finest. 
Immerse yourself in the serene beauty of Country Meadows while enjoying easy access to urban amenities. Explore these stunning homes and envision the boundless possibilities of making one of them your very own.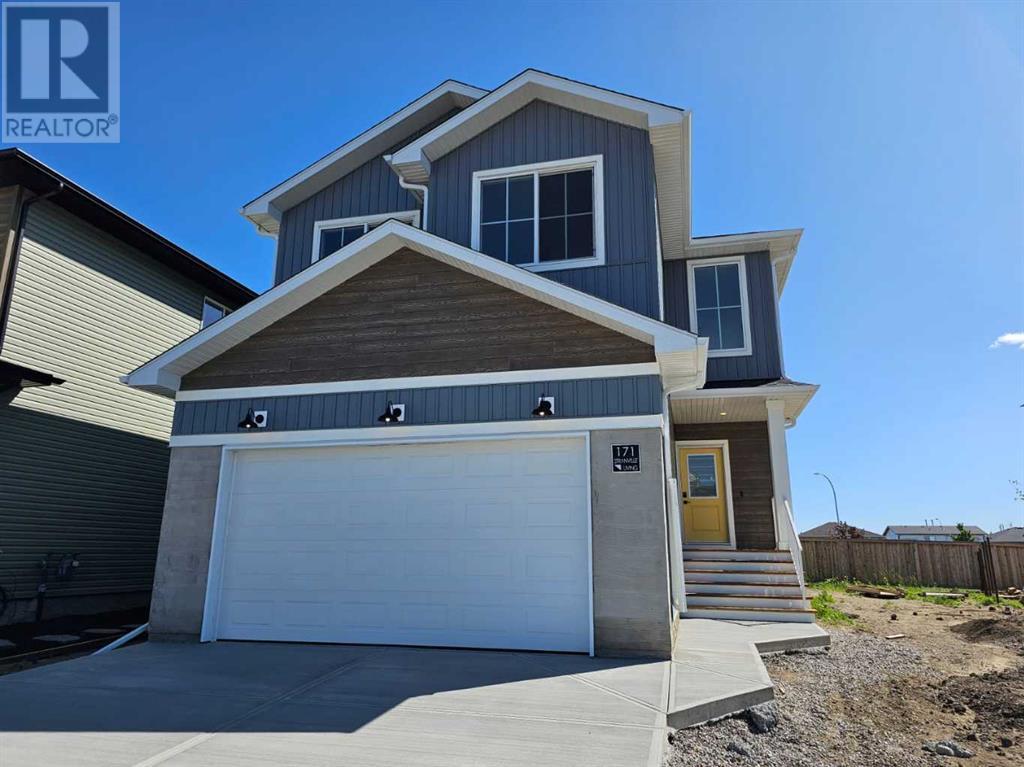 171 Goldenrod road W
Perth II | Two-Storey | 1965 sq. ft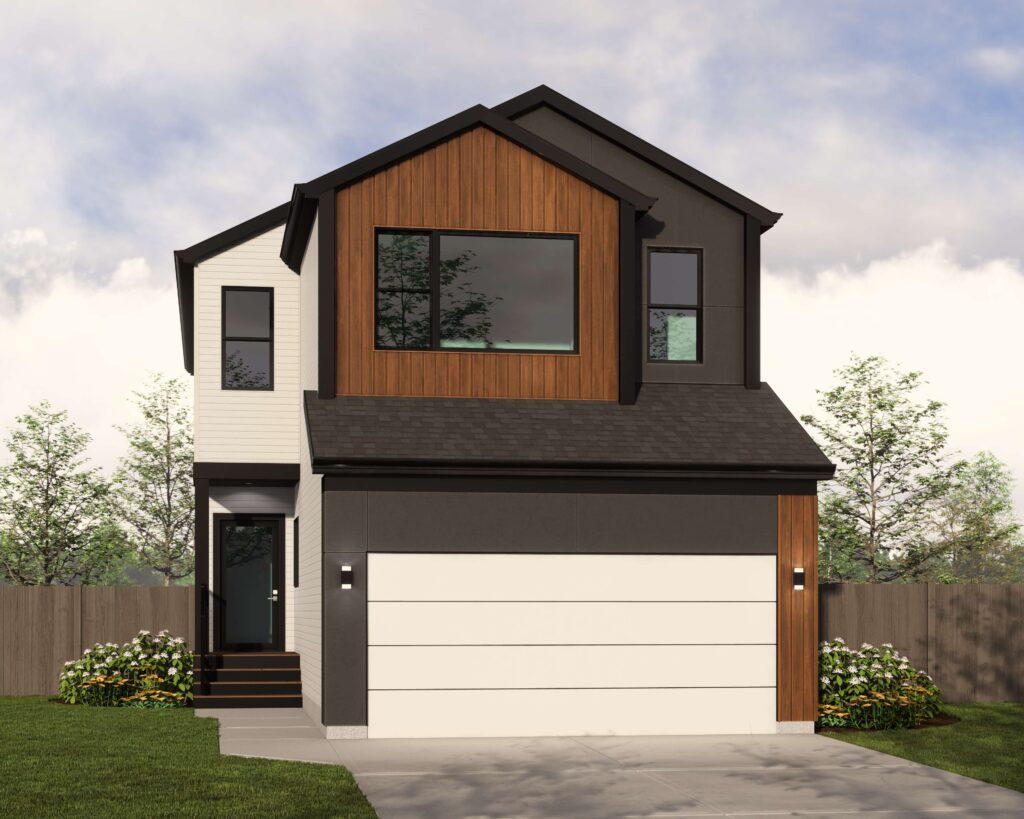 45 Goldenrod Place W
Kinley | Two Storey | 2150 sq. ft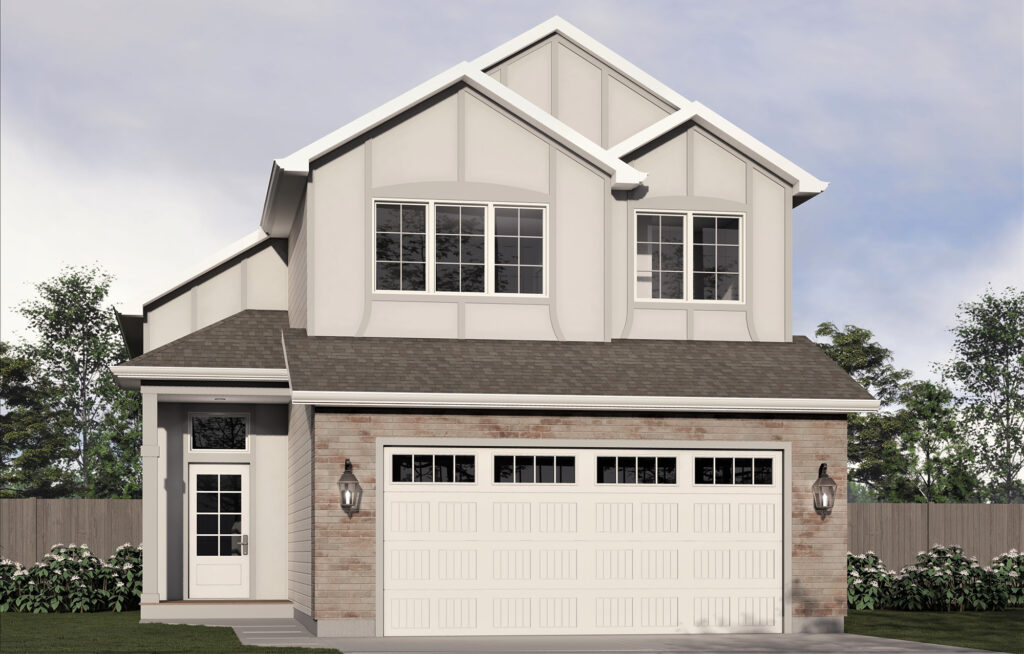 10 Goldenrod Place W
Hemsdale | Bi-level | 1425 sq. ft
Conclusion

: Exploring Country Meadows Living
Country Meadows Lethbridge is redefining the standards of elegance and innovation, offering you a chance to embrace a lifestyle where every detail is meticulously crafted for a refined living experience. 
Stranville Living Master Builder stands out as a premier home builder, particularly within the Country Meadows Lethbridge community. The show home at Country Meadows Lethbridge beautifully showcases our unwavering commitment to quality, innovation, and design. 
Whether you're enchanted by the Country Meadows Lethbridge show home or drawn to the diverse range of homes available for sale, it's clear that Country Meadows is more than just a place to reside; it's a place where you can thrive, build connections, and create cherished memories. Seize this opportunity presented by Stranville Living Master Builder at Country Meadows Lethbridge.