Who Deserves Better? Program – The Blake Family Home Renovation
In a world where the demands of daily life can often overshadow the need for comfort and accessibility at home, there are stories that remind us of the power of community, compassion, and the ability to make a difference. This is the tale of the Blake family, a family of four living in Lethbridge, who found themselves at the heart of a remarkable project orchestrated by Stranville Living Master Builder and our valued industry partners. 
The

'

Who Deserves Better

?'

Program

– A Stranville Living Community Initiative
The journey begins with the "Who Deserves Better" program – an initiative born out of Stranville's deep commitment to community outreach and its genuine desire to positively impact the lives of those in need. Our tag line, YOU DESERVE BETTER, references what we believe you should expect in a new home from Stranville Living Master Builder; better products used in the build process and a quality of workmanship that is better than most. We truly believe that today's home buyer DESERVES BETTER. 
 
While we understand that not everyone can live in a new home, we do believe that everyone DESERVES a certain quality of life and to live in a comfortable, safe place. However, the unfortunate reality is that many people are challenged daily by this fundamental need and struggle to find a way to simply live a BETTER life. 
 
These challenges are not the same for everyone. Some may find themselves challenged to get around in a living space that isn't as functional as it once was for someone who's getting older. Maybe the windows or doors don't protect the inside living space from the outside elements like they once did. Perhaps access to the home is compromised by a set of steps or a ramp that poses a risk for injury each time they're used. 
 
Recognizing the many and various challenges families face daily, we wanted to help! Although it's impossible to help everyone, our team at Stranville Living Master Builder and our partners were confident that launching this program would give us an opportunity to help someone in need. The WHO DESERVES BETTER? program was designed to use our industry resources to assess, design, and execute a solution to someone's home-based challenge or obstacle. 
After announcing the program through our social media channels, we were thrilled to receive dozens of nominations of deserving families in the Lethbridge area. We asked for nominations from the public, local charities, and non-profit organizations in and around Lethbridge telling us about someone they know and care about who needs the expertise of a group of motivated industry professional to help them LIVE BETTER.  
After an extensive nomination period and selection process, the Blake family, comprising parents and their two young children, were chosen for this extraordinary transformation. The family's story is one of courage and resilience, with a unique set of challenges that called for a remarkable solution. 
Harrison, the Blake family's youngest member, was diagnosed with a rare genetic terminal disorder known as GM1 Gangliosidosis. A condition that affects only about one in every 100,000 to 200,000 children worldwide, GM1 Gangliosidosis has left Harrison unable to move or speak. This diagnosis set the family on a challenging path of making Harrison's life as comfortable, safe, and happy as possible, for however long they have left with him. 
Speaking with the Blake family, they provided a glimpse into the emotional roller coaster the family has experienced. The diagnosis came when they were celebrating their wedding anniversary, just four days after welcoming their new baby. The emotional toll of the news was immense, shattering their world and leaving them grappling with the uncertainties of their son's future. As Harrison's condition continues to worsen, GM1 has left him with the inability to move on his own or even speak, which has taken a significant toll on the family. 
Now, all of their resources are tied up in taking care of their children. Understandably, the house was not on their priority list and it remained limiting, frustrating, and dysfunctional. With a lack of space and accessibility, it made caring for their ailing son even more challenging. 
Our hearts went out to the family and we decided to step up, along with our community partners, to make Harrison's home more comfortable and accessible. 
Starting A

Complete

Main Floor Renovation
Stranville Master Builder's "Who Deserves Better" program took on the task of transforming the Blake family's home into a space that's not only functional but also accessible and beautiful. The goal was to ease the challenges the family faced daily and provide a safe haven for Harrison. The journey wasn't just about bricks and mortar; it was about making a positive impact on lives that truly deserved better. 
The transformation began with a "Demo Day" that saw the removal of old kitchen fixtures, flooring, and even windows. The Stranville team, along with a host of generous community partners, worked tirelessly to restructure and renovate the entire main floor of the Blake family's home. Plumbing, electrical work, flooring, and more were overhauled to create a space that met the family's needs and aspirations. 
One can't help but marvel at the overwhelming support from the community. The various trades and partners rallied behind the cause, donating their time, materials, and expertise to create a tangible impact on the Blake family's lives. From the plumbing and fixtures to the new kitchen and even a surprise master bedroom makeover, the collaborative effort showcased the true power of community unity.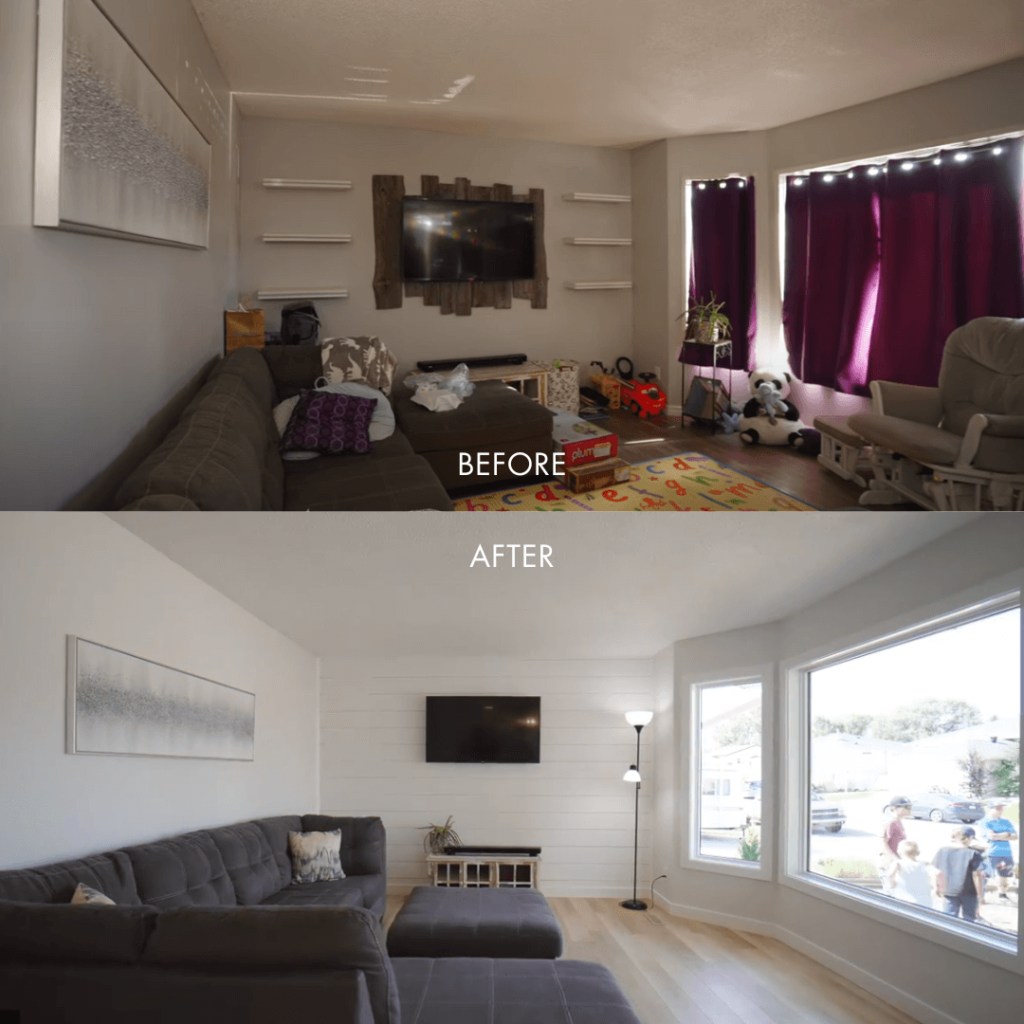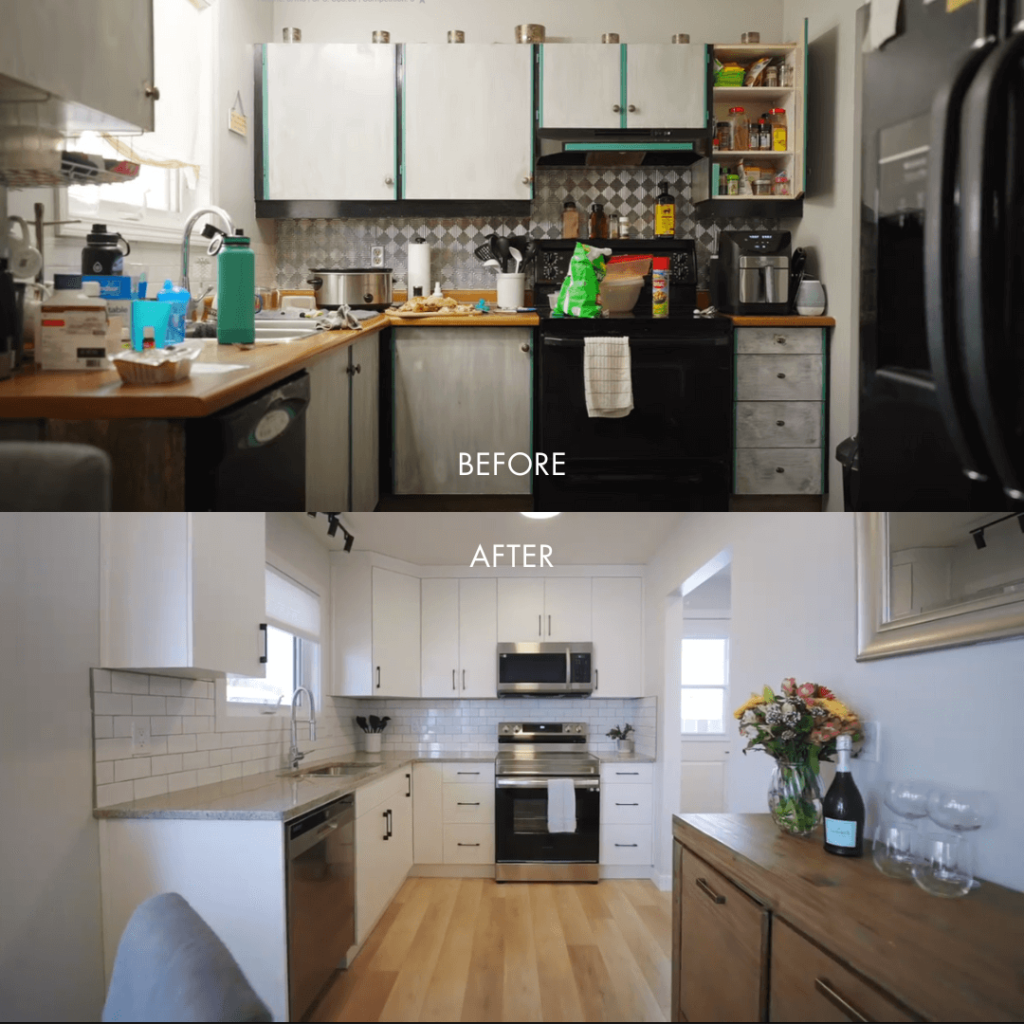 Thoughtful touches for accessibility
The transformation wasn't just about materials and change; it was about creating a space that would enable Harrison's mobility, comfort, and happiness. Accessible design elements were integrated throughout the home to accommodate his wheelchair, allowing him to move more freely and be a part of the family's activities.  
As the final touches were put in place, the excitement grew, leading up to the much-anticipated reveal day. The culmination of a week's worth of labor, support, and dedication resulted in a home that not only met the practical needs of the Blake family but also encapsulated the love and care of an entire community.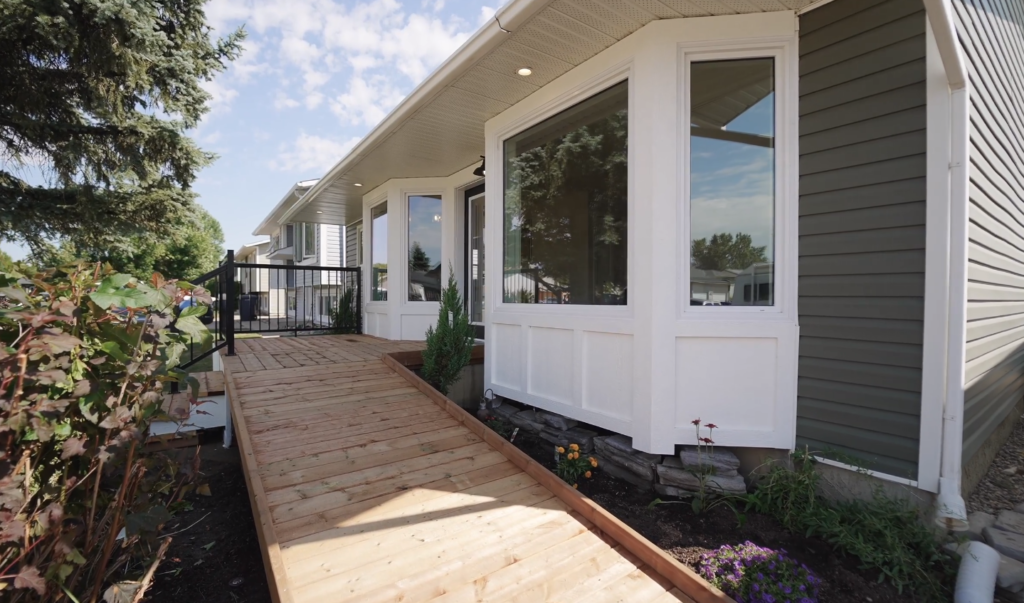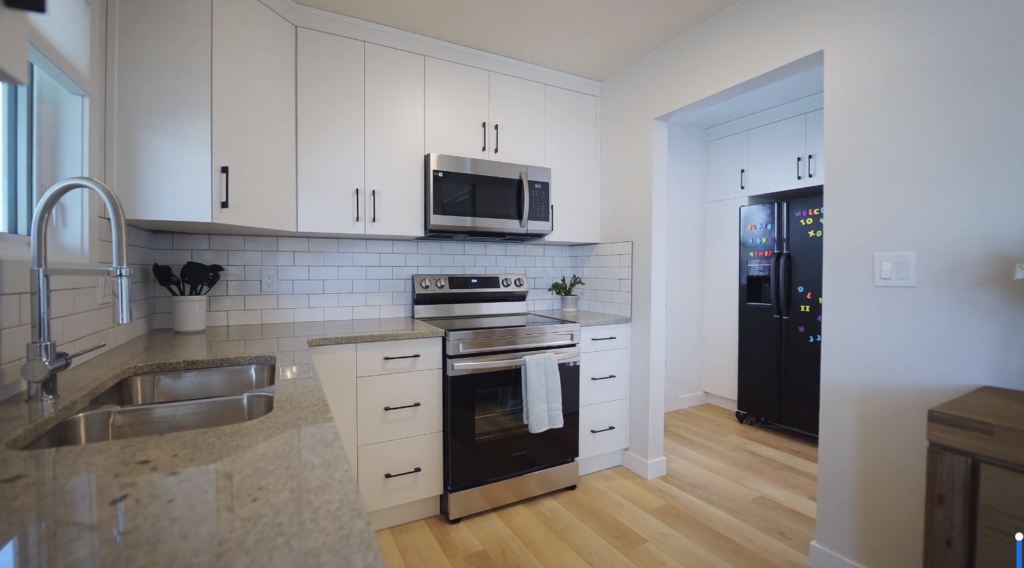 The reveal day was a heartwarming depiction of emotions running high. The family's awe and gratitude were palpable as they walked through their newly transformed home. The space was now not just a shelter but a haven that provided comfort, functionality, and the promise of happier days ahead. 
The transformation of the Blake family's home extended far beyond its walls. The exterior received a much-needed facelift, ensuring not only aesthetic appeal but also durability against the elements. New windows were added and any deteriorating areas in the older home were addressed, leaving the home as sturdy and safe as it is beautiful. The living room, often the heart of family gatherings, underwent a remarkable change. It now embodies a balance of functionality and warmth, inviting both relaxation and quality time. The kitchen, previously burdened with outdated fixtures, was reborn thanks to Stranville's thoughtful design and the support of community partners. The boys' bedroom underwent a whimsical makeover, reflecting the vibrancy of youth while providing a space for creativity and rest. The bathroom, often overlooked, became a haven of accessibility, featuring carefully selected fixtures that cater to Harrison's needs while offering comfort for the entire family.  
And lastly, the primary bedroom received a touch of elegance and surprise with the introduction of stunning wallpaper. Mrs. Blake remarked that after purchasing the home, the first thing she wanted to do was give herself a 'big girl room', but with the challenges of caring for their children, it became the only room they never touched. These changes, woven together, created not just a renovated house, but a truly transformed home, where the Blake family could face their challenges with a renewed sense of hope and joy.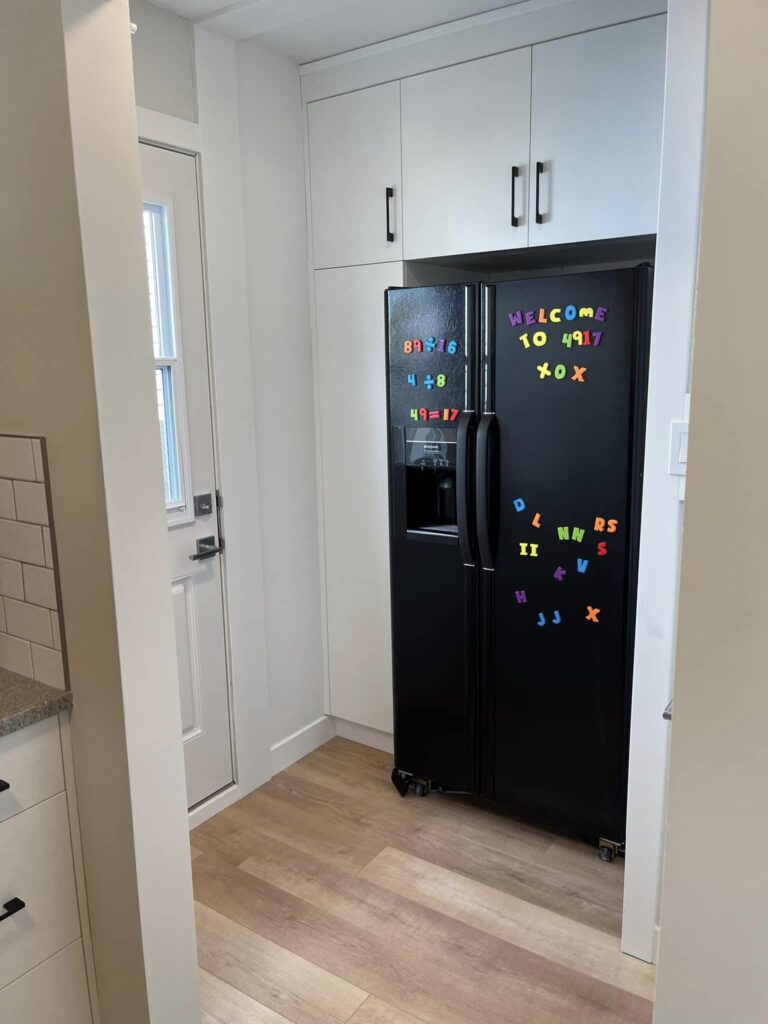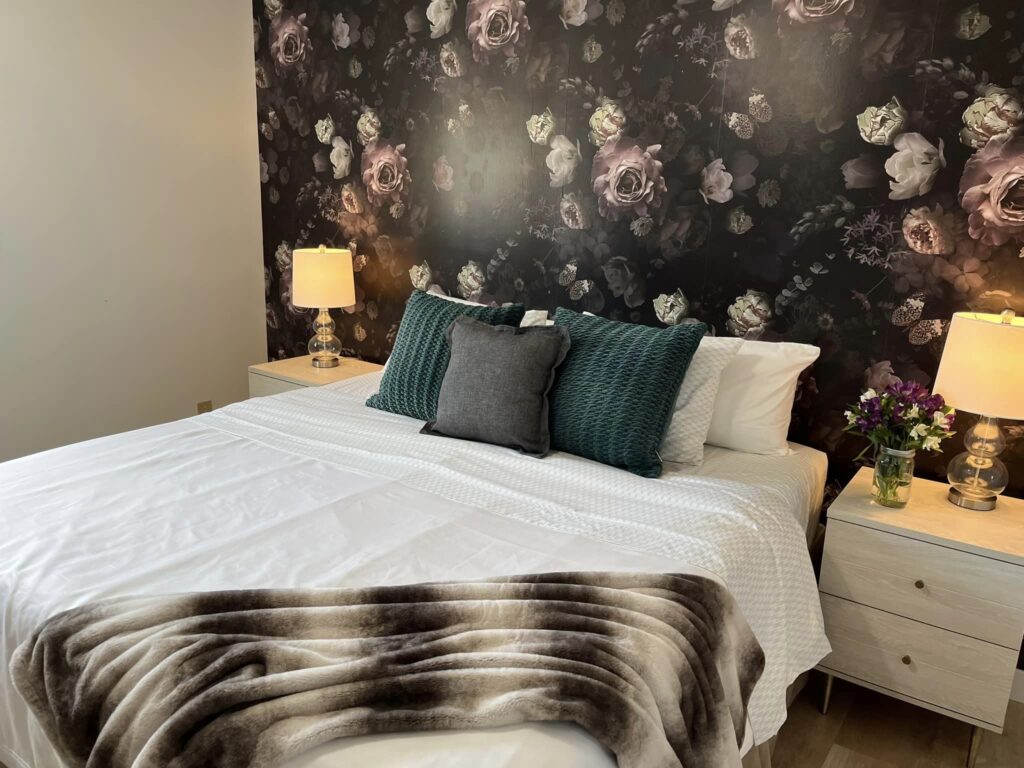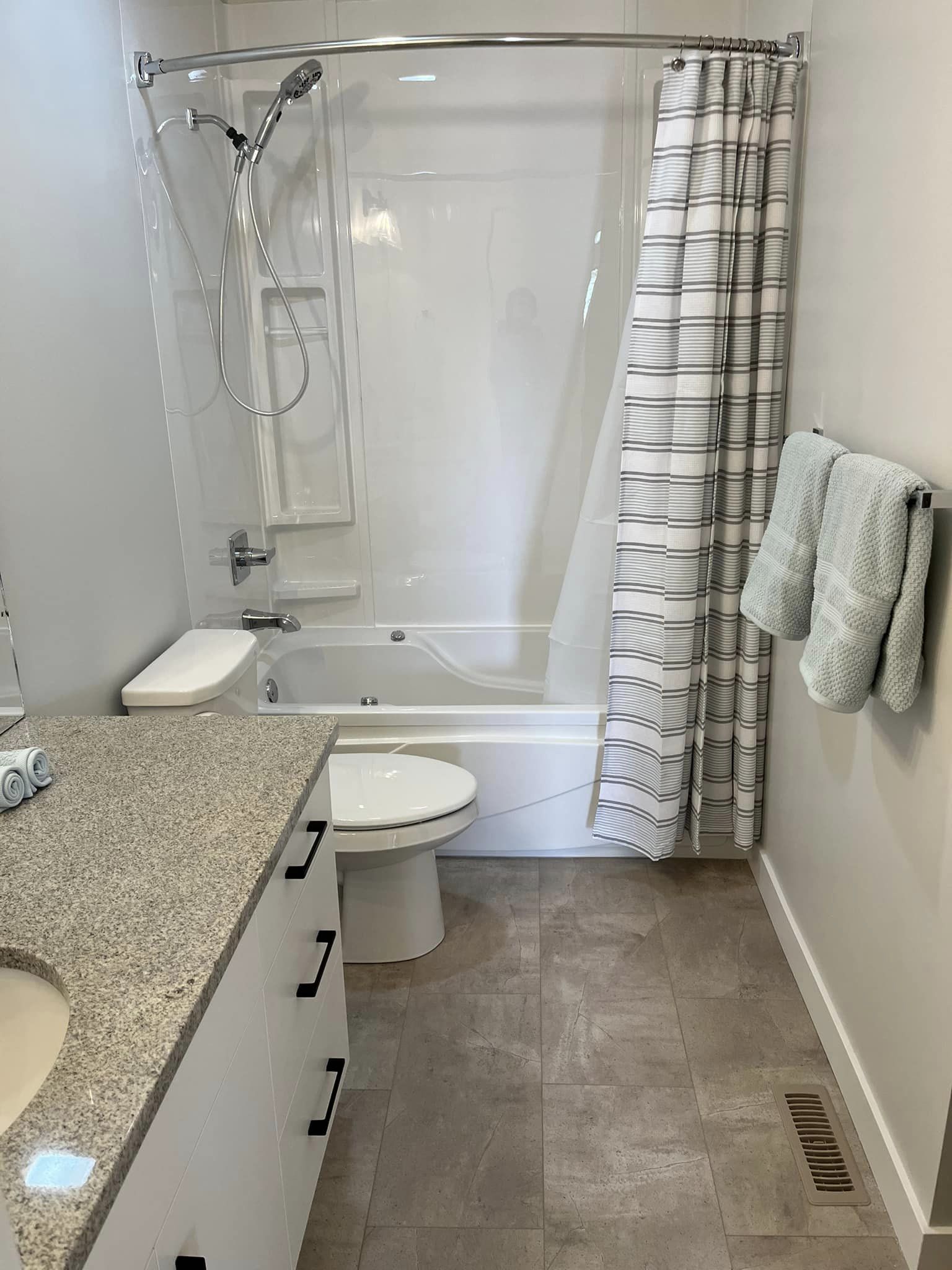 The Blake family's journey serves as a powerful reminder that a home is more than just a physical structure. It's a sanctuary, a place where lives unfold, memories are created, and challenges are met with resilience and hope. Stranville Master Builder's "Who Deserves Better" program is a shining example of how a single initiative can bring together individuals, businesses, and the wider community to make a lasting impact on the lives of those who need it most. 
As we reflect on this heartwarming tale, let us be inspired to embrace the spirit of community and compassion, and to remember that sometimes, the most profound transformations are not just in the spaces we inhabit, but in the lives we touch along the way.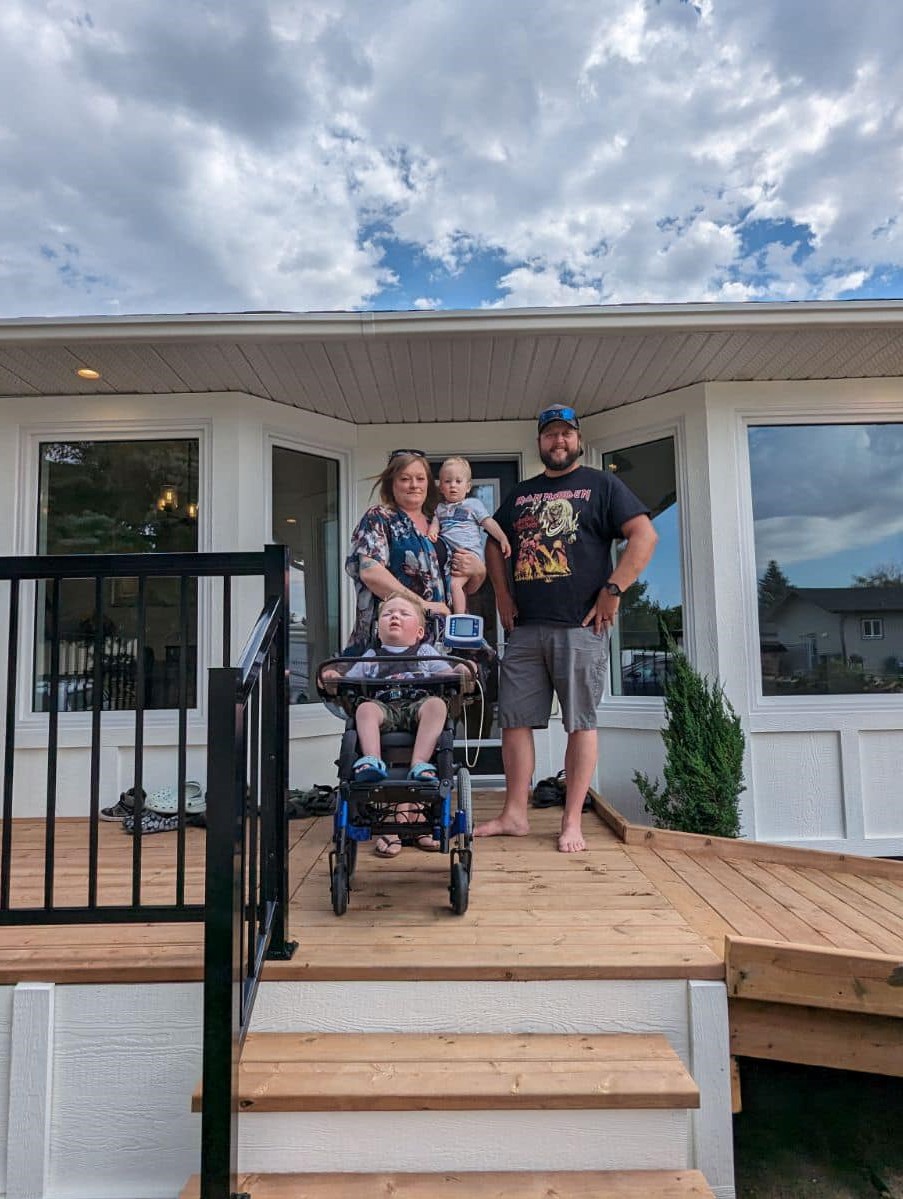 Brittany Blake's Comments:
"I am speechless, what an absolutely amazing memory for us to have. Its done beautifully and perfectly and really showcases the change in our home and the impact it had (and will continue to have) on us.  
It still feels surreal to us that all of this took place and happened for us. The first few weeks in our (old) new home have been incredible, and we've just about found everything's "permanent place". We no longer have to keep Harrison's medications, feeding supplies, and medical supplies on counter tops and in our living room, there is enough space for EVERYTHING! Greyson LOVES ripping around on the new floors, and we've already spent so much time out on the front deck. We are forever grateful for the love, and work that went into our home from everyone, and endlessly thankful to everyone that supported this life changing initiative." 
Thanks and Acknowledgements
Stranville Living Master Builder takes this opportunity to thank each individual and local business who had a share in this project. Please consider the long list of businesses below that donated their time, resources, and skills to help the Blake Family.